New Product Release: I-PEX Introduces New Micro Coax Cable Assembly for Enterprise Communications Equipment (2023/8/9)
I-PEX has released the new CABLINE®-CAP, 1.15 mm mating height, 0.4 mm pitch, micro coax cable assembly.
CABLINE®-CAP is a wire to board product that combines high transmission rates and space savings with paddle card technology.
Support for High-Speed Transmission 64 GBPS/lane PAM4
---
With the introduction of the new technology, we have adopted paddle cards in the cable plug section to improve signal quality and further increase transmission speed. This innovative change represents a significant evolution for our existing CABLINE® series.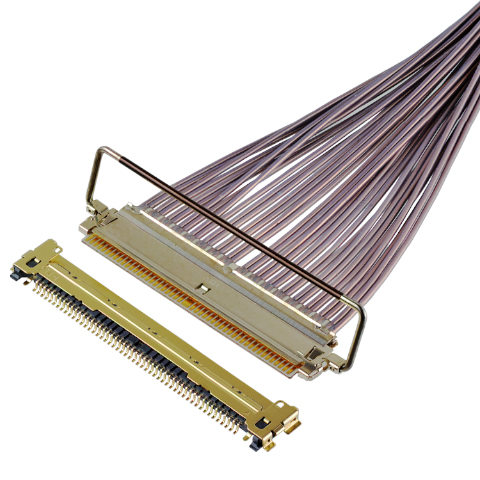 In recent years, high-speed transmission in enterprise communications equipment, such as infrastructure communications equipment, servers, and switches, has been rapidly advancing. This has increased the need for improved signal integrity (SI) performance of the components used in each system.
In response to this demand, we have introduced paddle cards to help improve the performance of the entire system.
Our new cable plug section minimizes signal degradation and enables faster and more stable data transmission. This is expected to improve the performance of enterprise communication devices such as infrastructure communication equipment, servers, and switches. We are constantly striving for technological innovation and aim to provide cutting-edge solutions tailored to our customers' needs. With the adoption of the new paddle cards, we enable even higher transmission speeds and contribute to improve the reliability and performance of enterprise communications equipment.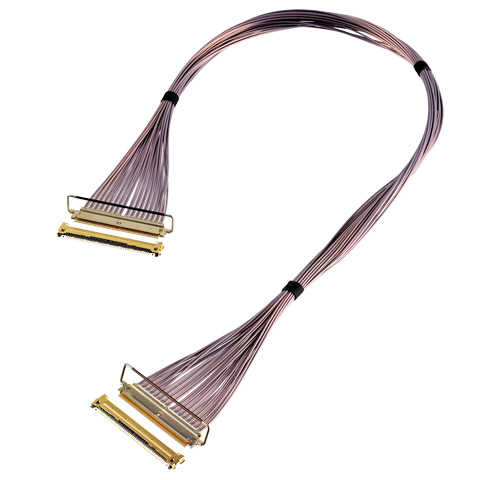 For more information, please visit the following web pages.
CABLINE®-CAP product page: https://www.i-pex.com/product/cabline-cap
Paddle card technical page: https://www.i-pex.com/library/white-papers/paddle-card-technology

Contact us for more information.