I-PEX MHF® I LK Micro RF Connector for Vehicle-mounted HEAD UNIT Applications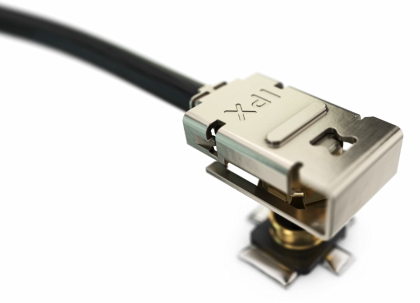 The I-PEX MHF® I LK Connector is the industry's first micro RF coaxial connector with a mechanical lock. This has an additional lock covering the MHF® I Plug which helps improve retention force and enhances signal connection reliability. This solution is widely adopted by many customers especially for applications where vibration and shock are expected. 
The vehicle-mounted HEAD UNIT is one of these examples. The I-PEX MHF® I LK Micro RF Connector has been successfully applied in the HEAD UNIT, which plays role of the controller of the vehicle of human-to-computer interaction, and integrates the car infotainment system, lighting, air conditioning & stereo, driving assistant system, 360-degree images, face and voice recognition, and other functions.... MHF® I LK RF Connectors are used in this HEAD UNIT to connect wireless signals such as the main antenna signal, radio broadcast and Bluetooth to the motherboard, which is located at the back of the wide-body central control display.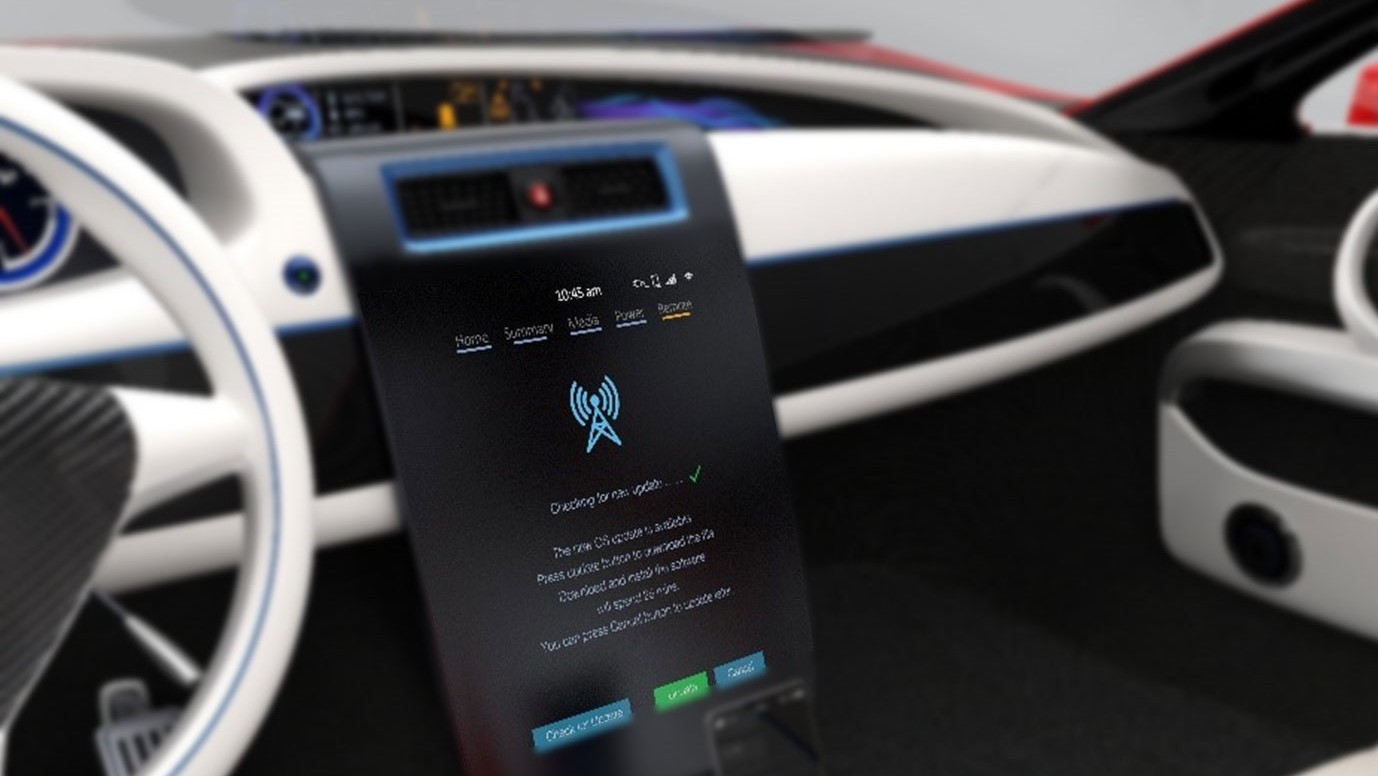 Compared to general consumer products, cars have a longer expected life, and during their lifespan, they generate a lot of vibration and shock when driving at high speeds and over bumpy roads. Therefore, it is necessary for connectors used in vehicles to have high vibration and shock resistance and enable stable signal transmission even in vibration and shock environments. The MHF® I LK Connector plug is designed using the patented I-PEX's unique locking feature, which greatly improves the plug retention force compared to common micro RF connectors in the same category in the market.
MHF® I LK Mating Retention Force Comparison
---
Compared to the MHF® I Connector, which is a general friction lock type micro RF connector that does not have an additional mechanical lock function, the initial plug mating retention force of the MHF® I LK with mechanical lock applied is doubled. In addition, after mating and unmating the MHF® I LK Plug 30 times without applying mechanical lock, the mating retention force with mechanical lock is about three times that of the MHF® I Connector. This high retention force makes it possible for the MHF® I LK to ensure high signal connection reliability even under the continuous impact and vibration from road conditions.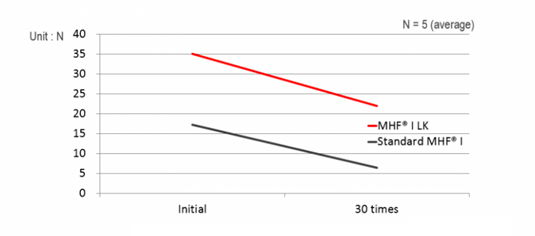 The high mating retention force helps to improve assembly efficiency on the production line and helps reduce product manufacturing costs by reducing the additional banding tape or adhesive application process to ensure that the connector stays mated in the production line. It also reduces fixture material removal process during maintenance or inspections.
Locking/Unlocking method and Locking Status Check
---
In addition, the connector's simple and easy-to-understand one action locking and unlocking mechanism (sliding the lock cover back and forth) and the "check window" function that allows the user to visually check the lock status enhance the reliability of the lock during handling.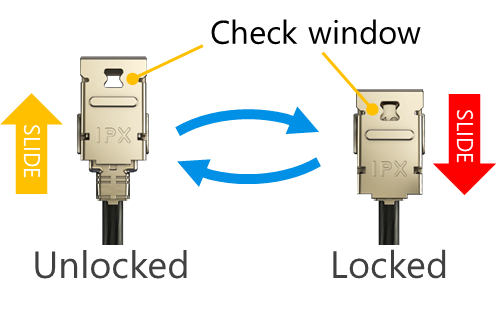 With the development of communication technologies such as IoT and 5G, the digitization and networking in the automotive market will continue to grow. Further development of integrated intelligent cockpits and head units equipped with wireless communication functions is happening more frequently.
The MHF® I LK Connector won wide acclaim from customers' production line Supplier Quality engineer as an ideal product for such wireless communication devices that need to ensure stable connectivity.
I-PEX Micro RF Connectors with Mechanical Locking
---
I-PEX has additional micro RF connectors that also have a mechanical locking function.
MHF® 4L LK: Frequency range: up to 12 GHz,
Applicable RF coaxial cable size AWG 30 (O.D. 1.37 mm)
 
MHF®-TI: High retention force (80N minimum),
Applicable RF coaxial cable size AWG #24 (O.D. 3.00 mm), AWG #26 (O.D. 2.40 mm)
Videos
---