FrSky Electronic selects I-PEX MHF® RF connectors for its transmitters and receivers

FrSky Electronic is focused on the R&D, production and sales of electronic products and embedded software in the areas of remote-control and intelligent control systems. The main product lines include transmitters, receivers, modules, flight controllers, sensors, and related embedded software. I-PEX MHF® I and MHF® 4 RF connectors are used in almost all transmitters and receivers developed and produced by FrSky.
Recently, we interviewed Ms. Xie (FrSky R & D Engineer), Ms. Yang (Purchasing Manager), Mr. Shen (Product Engineer), and Mr. Wei (Production Line Manager), and had an in-depth discussion on the cooperation between FrSky and I-PEX, as well as the reasons why FrSky chose I-PEX products.
- Thanks to all four of you for talking to I-PEX. Could you please briefly introduce your company's main products, applications and users?
Yang: Our main products include transmitters, receivers, modules, flight controllers, and VTX, ESC. We also make RC airplanes, servos and other accessories. The main applications include consumer grade FPV (first person view), model aircraft, and industrial grade applications such as digital character animation control, aircraft traction remote control, drone survey vessel, agricultural plant protection, etc.
Today, our products are used worldwide, and our main users are professional drone players and competition players.
- There are standard remote controllers for model aircrafts in the market. Why is another remote controller from FrSky needed?
Xie: The remote controller is as important to the model aircrafts as the brain is to the human being. The remote controller consists of a transmitting module and a receiving module. The transmitting module transmits an instruction as an electronic signal, and the receiving module receives the instruction to then transmit the instruction. Generally, in the market, when the function of a model airplane is relatively simple like a toy airplane, the user uses the original transmitter that comes with it, while drone manufacturers at the professional grade will basically work with key players to build receivers directly into the aircraft. Once users have decided on the receiver brand they want to use, they need to use a transmitter from the same brand because the communication protocols between the transmitter and the receiver needs to correspond. FrSky's brand awareness in the market is very advantageous, giving it a large market share.
FrSky has defined the communication protocol such as ACCST / ACCESS by itself. Therefore, FrSky approval is required to be compatible with FrSky's communication protocol. FrSky also respects and supports intellectual property rights and actively collaborates with third-party products that own their own intellectual property rights, and the certified third-party add-on products are fully compatible with FrSky receivers and transmitters.
Shen: Remote control equipment can be divided into many categories according to performance and function differences. For example, helicopters need good stability as well as sensitive action. Another example is the crossing machine, mainly divided into two types: one is for athletics and racing, focusing on speed, and the other is for aerobatics. The aircraft requires complex movements in these applications. It can also be equipped with a camera to take aerial photographs from the FPV angle. In such cases, the aircraft is required to have low-latency and stable signal transmissions. FrSky remote controllers offer stable and reliable communication capabilities, are fashionable in appearance, delicate in feel, and smooth in lever for a great player experience. By applying the ACCESS communication protocol, combined with the high-speed digital interface of the radio frequency module, the device can obtain 24 transmission channels with high-speed and low-latency.
The new Tandem X20 series features a colorful touchscreen, six-axis gyroscope control module and a more intuitive and flexible Ethos operating system to further simplify and streamline operations and enrich RC's entertainment properties. The TANDEM X20 series provides simultaneous telemetry and control in both bands. Its long-range end-to-end control with low delay at 4ms makes it suitable for a wide range of applications.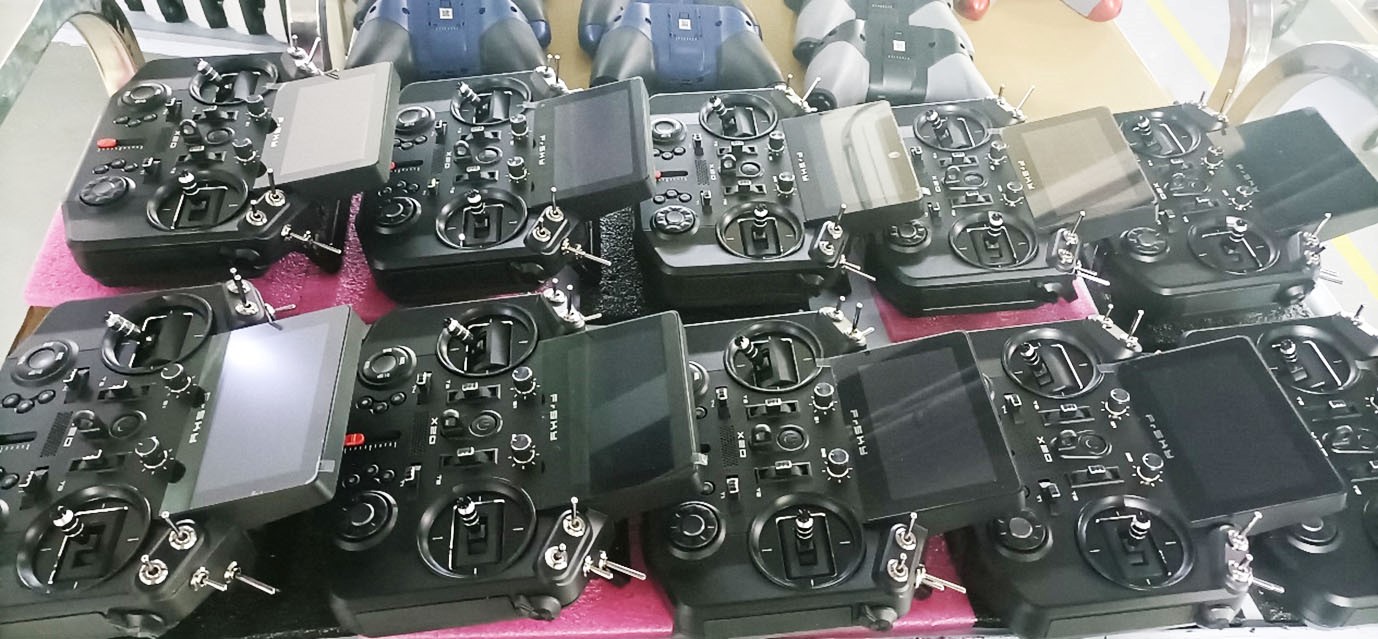 - Please elaborate on the use of the I-PEX MHF® RF connector in your products.
Xie: The transmitter side of the remote controller uses one-to-five antennas depending on the product type, and the receiver side uses one or two antennas, either built-in or outside of the aircraft. Each antenna harness is equipped with one RF connector, and each one uses the I-PEX MHF® I / MHF® 4 micro RF connector for signal path connection of wireless transmission, resulting up to seven I-PEX MHF® micro RF connectors are used in one set of transmitters and receivers.
Since the number of I-PEX MHF® RF connectors in our products is very considerable, we have also purchased the I-PEX harness termination machines to better control the quality.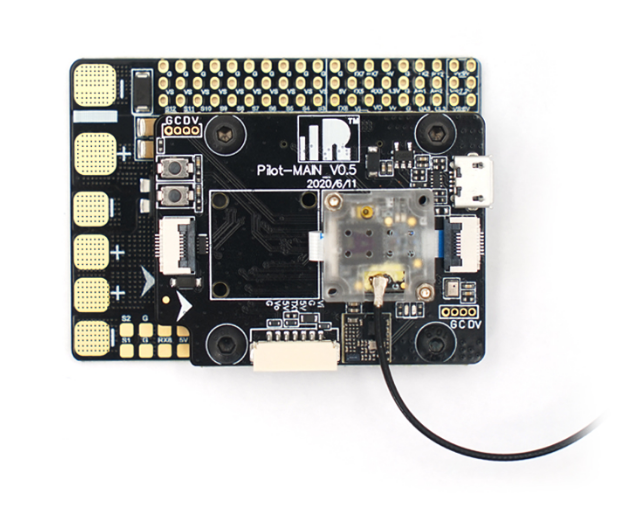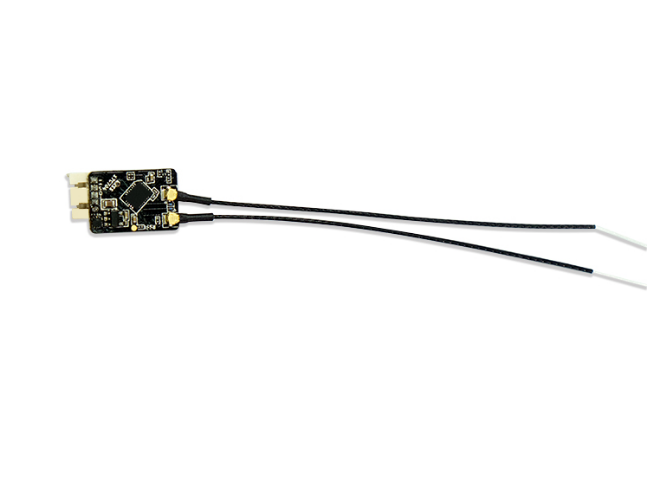 - Why did you choose the MHF® product series?
Yang: Our company has been using I-PEX MHF® RF connectors since we were established 11 years ago. The I-PEX MHF® RF connector series is used in almost all of our products. The I-PEX product is very precise. In addition, our receiver is only the size of a fingernail, and a small and reliable RF connector is critical.
Xie: The design of our product means that there is very little space for the antenna position, so the connector needs to be as small as possible to occupy the board area. In addition, we also have strict requirements for connector height.
Initially, we also did internal performance tests for the I-PEX MHF® RF connector, and they all passed successfully.
Wei: We know that the MHF® series also has products with a lock (MHF® I LK / MHF® 4L LK), which has a higher connector retention force. These products are very suitable for applications like ours as they eliminate the adhesive coating process to affix the connector to keep it in place and facilitate maintenance work. In the future, we are also considering using these locking type MHF® series products.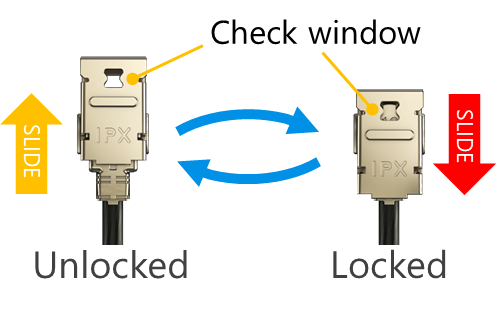 - Finally, please tell us your opinion on the trends in the model aircraft industry.
Xie: The current model aircraft remote controller transmits only control signals. In the future, we will gradually refine the image transmission functions. Image transmission can do a lot of things, for example, displaying short video, fire protection system, monitoring system applications, and so on. Future model aircraft are expected to be used not only for sports and entertainment, but also for video shooting in extreme environments, cartography, pest control, and rescue.
In the future, the shape requirements of the entire machine will be relatively high, and FrSky will also consider developing a variety of model airplanes to enrich its brand in the future. Remote controllers will become more and more high-end, integrating some of the functions of mobile phones. A Wi-Fi module will be gradually added to achieve LAN interconnection.
Shen: At present, if you need to share the video, you need to take out the SD card and copy the file. In the future, there will be software on the remote controller, which can enable one-click sharing, run android systems and so on like a mobile phone. It can also support other applications such as social networking software and entertainment software installation, etc.