Why I-PEX Micro Coax Connectors Were Chosen for Bozwin CT Imaging Devices
Founded in 2012, Bozwin is a product development, production and sales center dedicated to high level medical imaging. Its technical research and development team comes from the originator of CT - Analogic in Boston, USA. Bozwin is a high-tech enterprise based on CT imaging; they are experts in global CT imaging technology innovation and integration capabilities, leading the future of CT imaging from accurate diagnosis to intelligent treatment.
I-PEX's CABLINE® micro coax connectors have been successfully designed in many Bozwin CT imaging devices due to their signal transmission and mechanical performance advantages. Our CABLINE® series connectors are ideal for high-definition imaging and high-speed signal transmission applications.
In 2019, Bozwin was looking for a highly reliable micro coax connector that could be vertically mated to their CT devices to replace the connector they used at that time. After comparing several connector manufacturers in the market, they came to I-PEX. This article discussed the success story between Bozwin and I-PEX in detail to help you better understand the specific application of I-PEX products in medical electronics.
About Bozwin's CT Scanning Machines
Bozwin's main products  are medical imaging equipment. They have a variety of CT scanning machine from 16 to 128 layers covering wider market in China, with their high-level machines in primary hospitals, their general machines in secondary hospitals, and their specialty machines in  the functional center of tertiary hospitals, with a full-function design to meet the needs of different clinical applications. In addition, Bozwin provides full-scenario solutions on mobile applications: from the COVID-19 specific cabin CT to the on-board CT for mobile physical examination.
Medical imaging equipment integrates mechanical, electronic and electrical, physical, software, algorithm and control, etc. Imaging indicators include, but are not limited to, spatial resolution, low-contrast resolution, linearity, measurement accuracy, noise value and radiation dose, etc. The imaging equipment provided by Bozwin has the advantages of high-definition, low noise and low dose, and has been praised by top radiology experts in China.
Image quality is the core evaluation standard for hospitals to purchase CT scanning machines, which directly affects the doctor's diagnosis of the patient's condition. The technical advantages of the detector system are an important guarantee of image quality. I-PEX's CABLINE®-UM connectors are used in Bozwin's CT scanning machines to transmit digital image signals.
The induction coil on the detector collects the signal and feeds it into a computer, where it is processed and converted to display a medical image on the screen. The detector system collects a large amount of data during the working process, and if the data is lost or damaged during transmission, it will cause a negative impact on the image quality by geometric multiples, so the anti-interference of the detector system data transmission is very important.
Bozwin's imaging products are the culmination of CT imaging  technology innovation in the industry, which combines the four advanced advantages of low-noise imaging, stable imaging, non-destructive imaging, and ultra-clear imaging, which can restore the fine structure of human tissues in ultra-clear and real terms, helping doctors to accurately diagnose.
1. High Shielding Performance of Connectors
This requires higher shielding performance, lower insertion loss and return loss of the connector. I-PEX's CABLINE®-UM connectors have good signal integrity and can ensure the quality of data transmission without errors.
2. Micro Coax Cable for High-Speed Signal Transmission
The I-PEX micro coax connector has great signal transmission advantages in addition to high-speed signal transmission. At the same time, the micro coax cable maintains stable electrical characteristics even if it is bent, which is convenient for cable routing in the detector.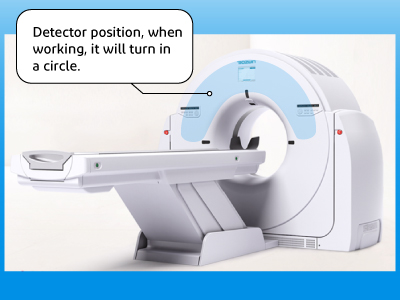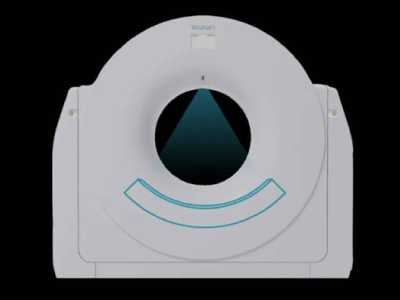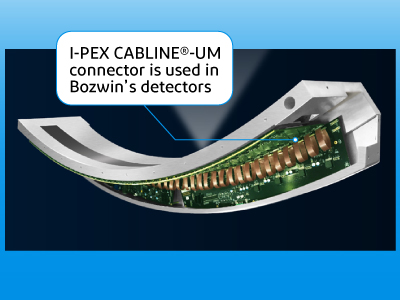 3. Connector's Reliability
CT imaging products are required to have high reliability. I-PEX's CABLINE®-UM connectors have been tested to ensure reliable data transmission and continuous connection in a high-speed rotating vibration environment.
4. Full Support
At the same time, I-PEX's localized technical support team can respond to customer needs in a timely manner, whether it is pre-sales or after-sales, it is equipped with technical services in place, and samples are delivered in time.
Depending on the device model, Bozwin's detectors use 30 to 40 sets of CABLINE®-UM harnesses. At the same time, several other CABLINE® series products will also be introduced into mass production after sample testing.
About Bozwin
Bozwin will continue to deepen the field of medical imaging, especially CT imaging products, and will gradually intervene into other subdivided imaging fields, such as special breast magnetic resonance. Next, Bozwin will gradually focus on the development direction from general imaging to subdivided specialties, from accurate diagnosis to intelligent treatment. For more information of Bozwin, please visit www.bozwin.cn/en/ .
Related Products