Why Clockwork chose I-PEX connectors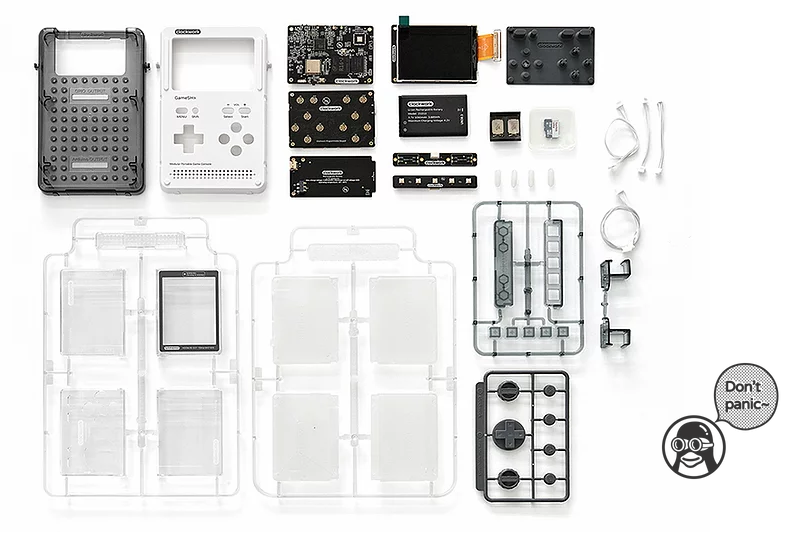 The development of the Internet of Things and electronic technology has led to more and more hardware designs being released to the public, where anyone can manufacture, modify, distribute, and use these devices or machines. Everyone can share these innovative designs id, which leads to a more democratic approach to development. The Clockwork team is dedicated to designing and developing open source portable devices. DevTerm and GameShell are its main representative products. 

DevTerm is an open source portable terminal for each developer, with the I-PEX MHF® I RF Connector on the motherboard, which connects to the antenna. GameShell is an open source portable console that connects the motherboard to the screen using I-PEX CABLINE®-VS and CABLINE®-VSF FPC Connectors for data transmission. Mr. Liu Hal, the chief executive/founder of Clockwork, and Mr. Yao Chongjing, the general manager/founder of Clockwork, shared their reasons why Clockwork chose I-PEX and the stories behind them.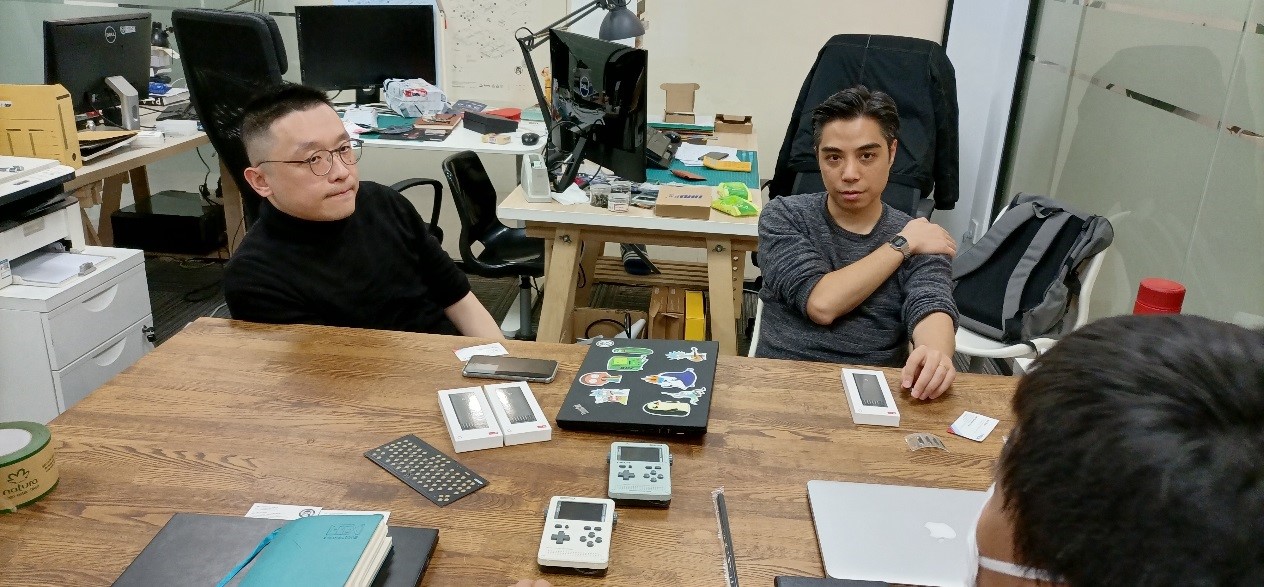 I-PEX MHF® I RF Connector: stable and reliable performance
---
In which device is the other I-PEX MHF® I Connector used? What are the main reasons?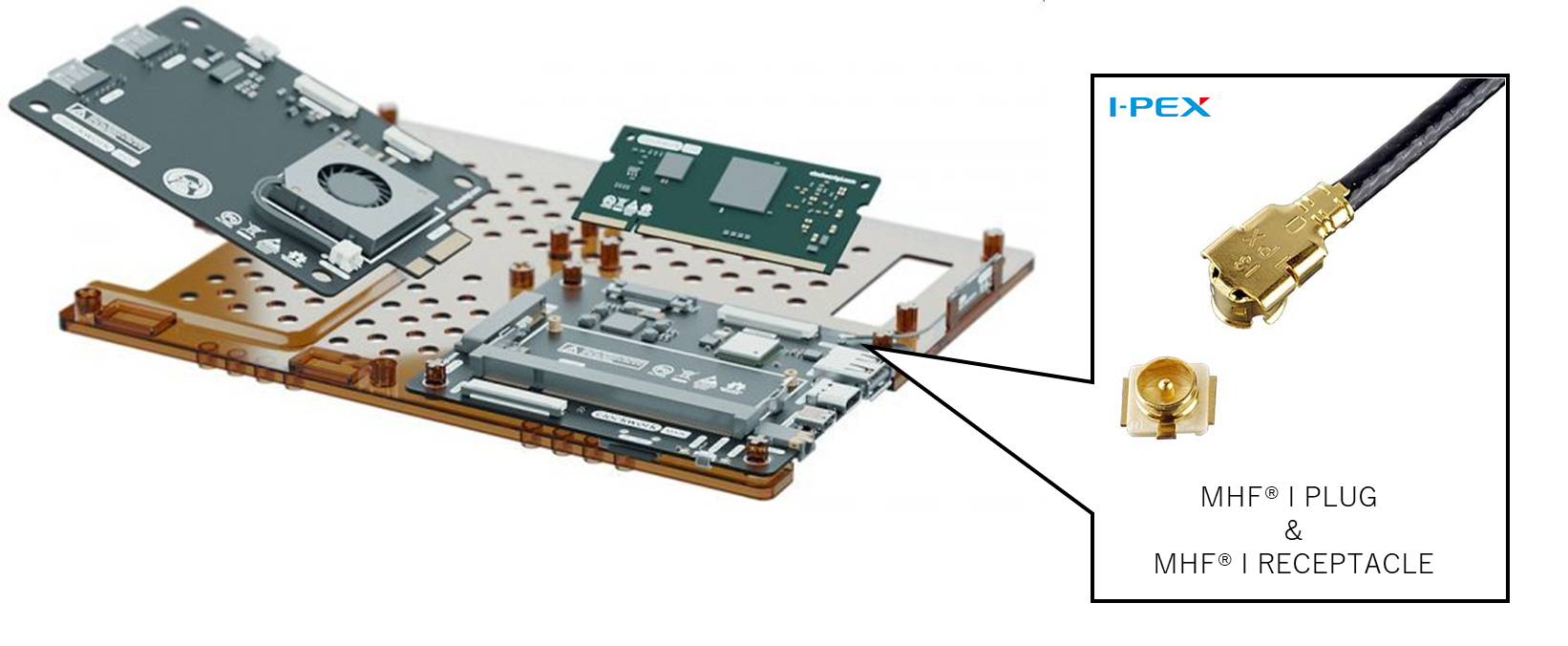 Yao: The market is talking about I-PEX's RF Connectors, and we also inquired online. After comparison, we chose  the MHF® I micro RF Connector for the antenna interface of the DevTerm product, which connects Bluetooth and Wi-Fi.
Hal: One reason is the reputation and brand effect of the I-PEX MHF® Connector Series in the market. In addition, the solder-free i-Fit® technology used by MHF® I RF connectors is superior to welded type connectors in terms of performance consistency and cost.
Hal: Within our equipment, if the network is interrupted, it will be a big problem, so we need very reliable RF connectors with stable performance. In addition, our products require users to assemble by themselves, many of whom have no experience in assembly, including many primary and middle school students. Once any quality or installation problems occur, combined with our business model of global sales, our after-sales cost will be huge. So far, we have not encountered a similar problem with the MHF® I Connector, and users can install it smoothly. It is clear that the performance of I-PEX MHF® I products is stable and the design of the products is very friendly to general users who are not familiar with mating connectors.
I-PEX CABLINE®-VS / VSF Connectors: high-speed data transmission, with mechanical lock
---

Yao: There are some difficulties in choosing connectors for this product for the following reasons. Because we are making the connection between the screen and the motherboard, there is a lot of pin wiring. Then, due to the internal cable requirements of the equipment and the fact that our products is about the size of the palm of a hand, there are high requirements for thickness and width, leaving little space for connectors, so for connectors it must be thin enough.
Hal: We reviewed many different connectors. Traditional FPC connector installation experience is not very good, because the mating process is complicated. Vibration is a problem, which makes the connector more vulnerable, because the FPC can move during use, causing stress on the cover, which could gradually open the cover and unmate from the board. If the connector has been used for a long time, the cover would easily come off. So we compared a lot of connectors and thought of different ways to solve the problem, and then we saw a specification for a small size connector on the I-PEX website. The I-PEX CABLINE®-VSF Connector delivers high-speed signals inside the device, and a mechanical lock prevents the connectors from falling off and prevents incomplete mating. If the plug and the receptacle are not fully mated together, the connector cannot be locked. This can also help our users to confirm that the FPC is in place. We also learned that that the CABLINE®-VS Connector is a standard part of VESA and is used on many well-known laptop brands. It is very classic and we are very assured of its reliability
Hal: Actually, we have an education program. Every year, we will donate 100 sets of equipment to schools and other educational institutions. So far, more than 30 schools have applied for equipment and we have sent the equipment to all of these schools. We were surprised to see some teachers trying to teach kids as young as 12 years old to use the GameShell device. Very simply, we need connectors that are easy for a child to operate. I-PEX connectors are well-designed, the operation is very convenient, and the quality is stable. If we can bring some joy to kids who learn to code, that will be our most meaningful achievement.
Pass on the joy of digital technology!
---
Looking into the future, what is Clockwork's development and focus?
Hal: One is the expansion of the existing product gameplay. In many cases, users have pent-up demands and expect a more open system - especially in North America, Europe, and Japan. There will be more possibilities to expand capabilities of the laptop in the future, and we will be working with chip manufacturers of the new architecture, with more interesting and rich features waiting to be developed, such as heartbeat, EEG, software-defined radio radios, and FPGA chips. The other side will also develop some new retro forms of products, including some devices related to communication, 4G, 5G and so on.