Development of Paddle-Card Solutions for 56Gbps PAM4 / PCIe Gen6 PAM4 (2021/Sep/14)

Enterprise computing applications that require high-speed transmission, such as servers, switches, storage, etc., require higher electrical characteristics performance for loss and crosstalk that affect signal waveform deterioration. I-PEX has established technologies and production systems that can support high-speed transmission such as 56 Gbps PAM4 and PCIe Gen6 64 GT/s PAM4 used in enterprise computing applications, by combining existing micro-coaxial connectors with paddle-card solutions.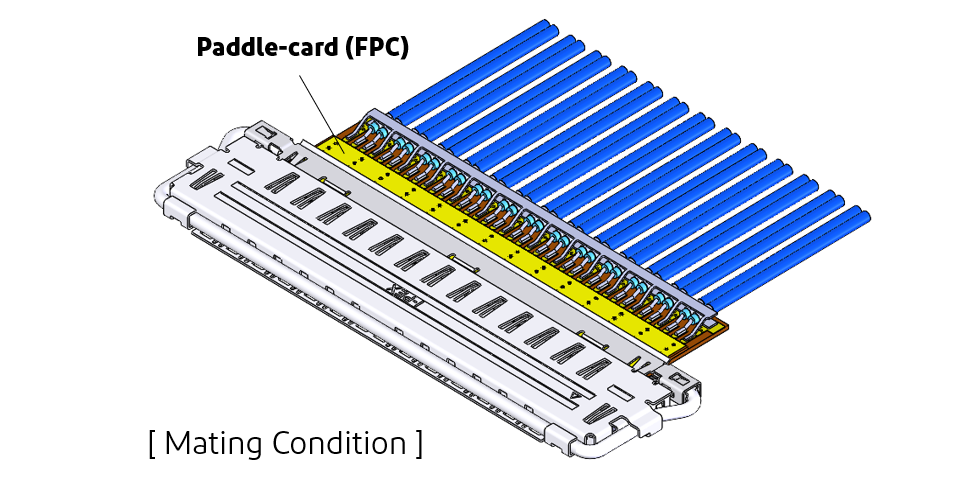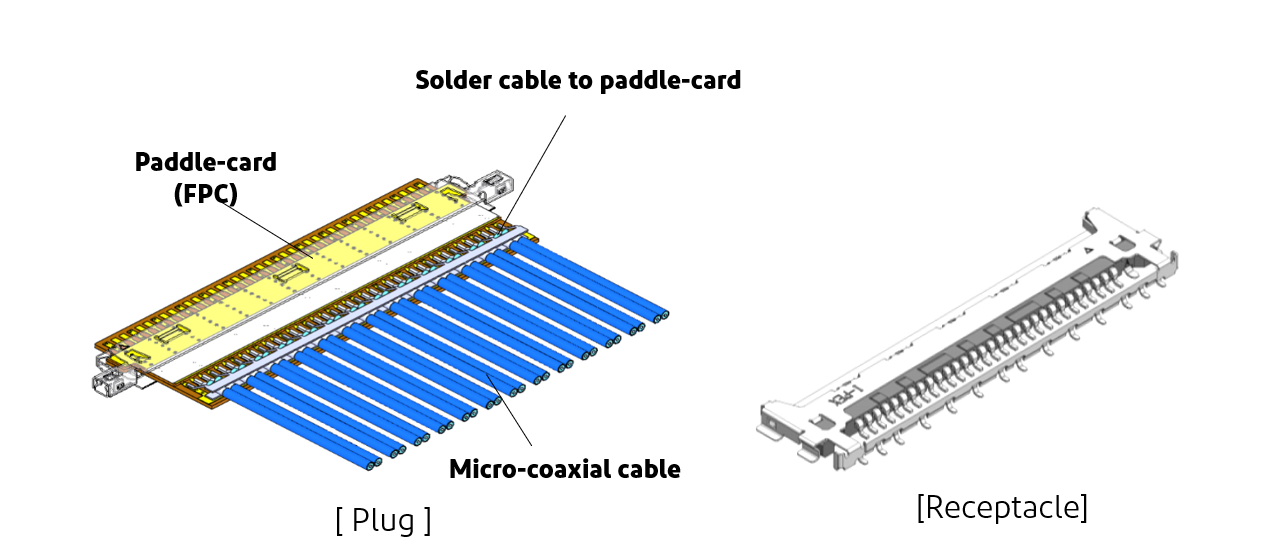 Expected Applications
Server, Switch, Storage, etc.
Product Features
Support high-speed transmission such as 56 Gbps PAM4 and PCIe Gen6.
Low-profile design (1.2 mm max).
The product can be placed under the heatsink, closer to the CPU to reduce transmission loss.
Micro-coaxial cables are highly flexible and can stabilize the electrical characteristics even if it is bent, making wiring inside the device easy. In addition, the airflow inside the device can be improved by bundling the cables, which contributes to the improvement of the cooling efficiency of the devices.
The paddle-card makes it easy to add ground paths and adjust line widths.
This makes it easier to match the characteristic impedance compared to general connectors.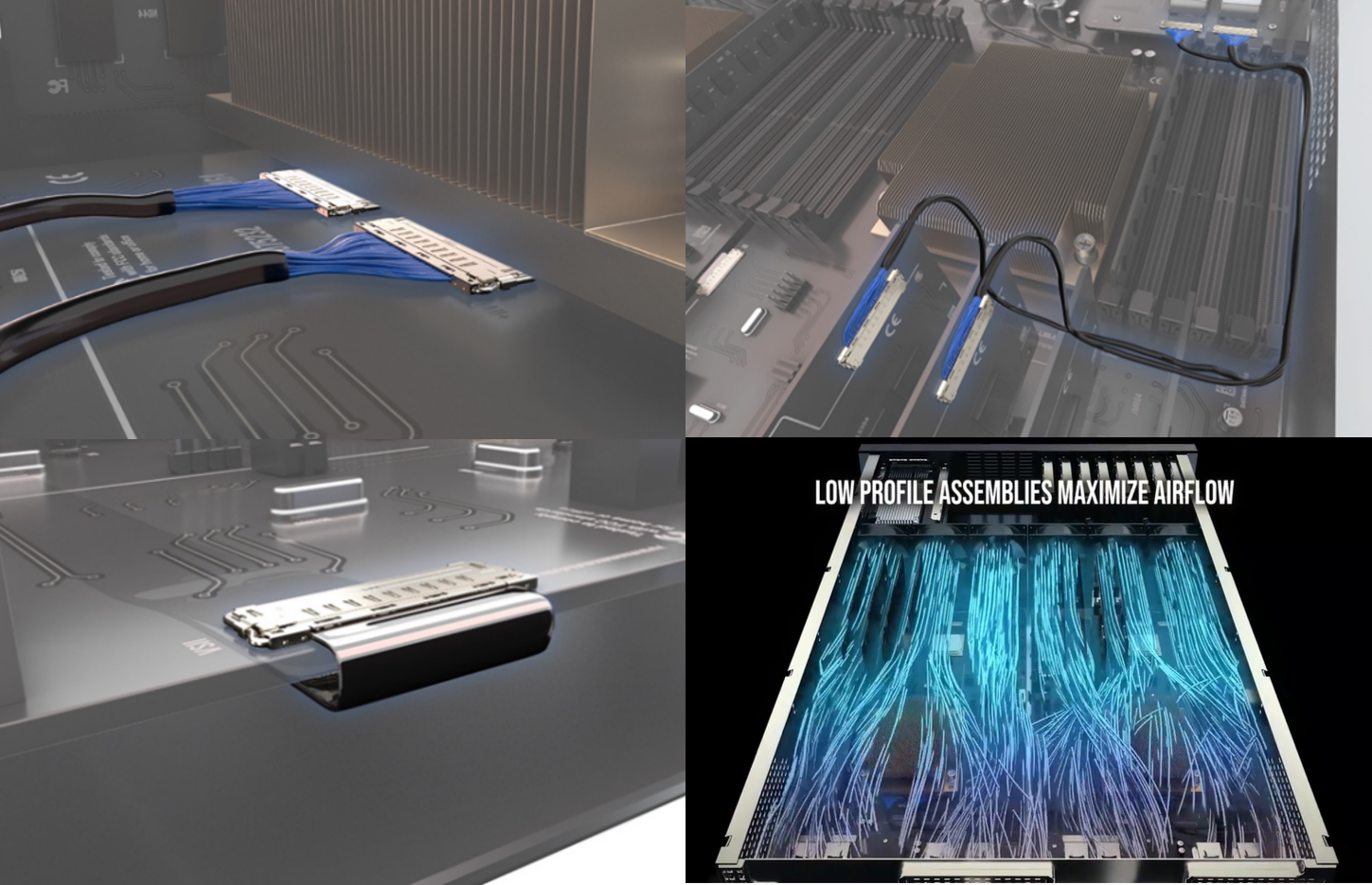 Product Specifications
Characteristic impedance: 85 ohm or 90 ohm (Diff.)
Cable: Micro-coaxial cable, AWG #36 or AWG #38 *Double shielded cable
Pin count: 40P or 50P
Pitch: 0.4 mm or 0.5 mm
Height: 1.2 mm max
Mating type: Horizontal
* I-PEX can support signal integrity inspection in mass production.
* Design can be customized based on customers' requirements. Please contact us for more information.
Reference Simulation Data for Transmission Characteristic
---

Simulation conditions
Frequency: 0-25 GHz
Cable: Micro-coaxial cable, AWG #36, 42.5 ohm
Cable length: 254 mm (10 inches)
Connector with both ends
Pin assignment: GSSGSSGSSG (G: Ground, S: Signal)
Simulation Results