In the past 20 years in the IT industry, the major complaints received from customers are not product quality issues, but operational issues (more than 30%). These issues are due to the human factor, meaning that operators unintentionally damaged the connectors due to an uncontrollable angle, direction, location, handling force, speed, tact-time, lack of training, etc. There are many elements that need to be carefully controlled by the operators manually.
The only way to repair the damaged connectors is by completing a re-work process on the PCB and the connectors, one-by-one, manually.


Correcting the "human factor" in factories by doing re-work wastes a lot of time and money.
Unfortunately, some industries, like automotive, do not allow any re-work process due to their "Zero Defect" policy. When operator errors happen, the only choice they have is to scrap the whole PCB, including the components already mounted on the PCB. 
The Blue Ocean Strategy: In order to solve this headache and increase manufacturing productivity, phasing-in robotic automation is the ideal solution. This can eliminate human factors, reduce labor cost, learning curve, tact-time, raise quality, speed, reliability, and create connector assembly machine by connector supplier.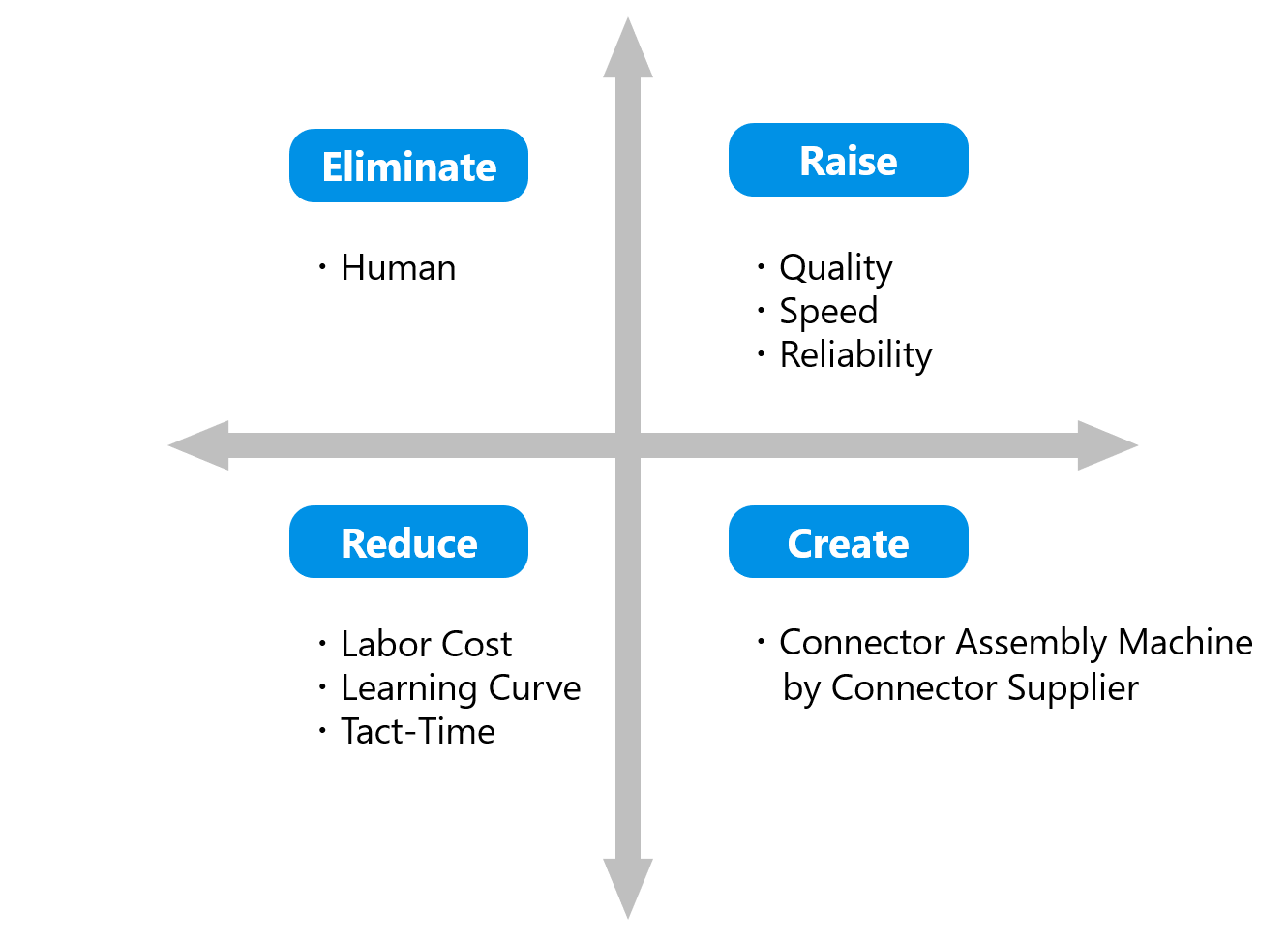 Dai-Ichi Seiko Group, which includes the core technologies of fully-automated machines, sensors ad connector developments, is the only company that can provide a total solution for customers in the automation industry: design, produce, integrate connectors, sensors, fully-automation machine technologies.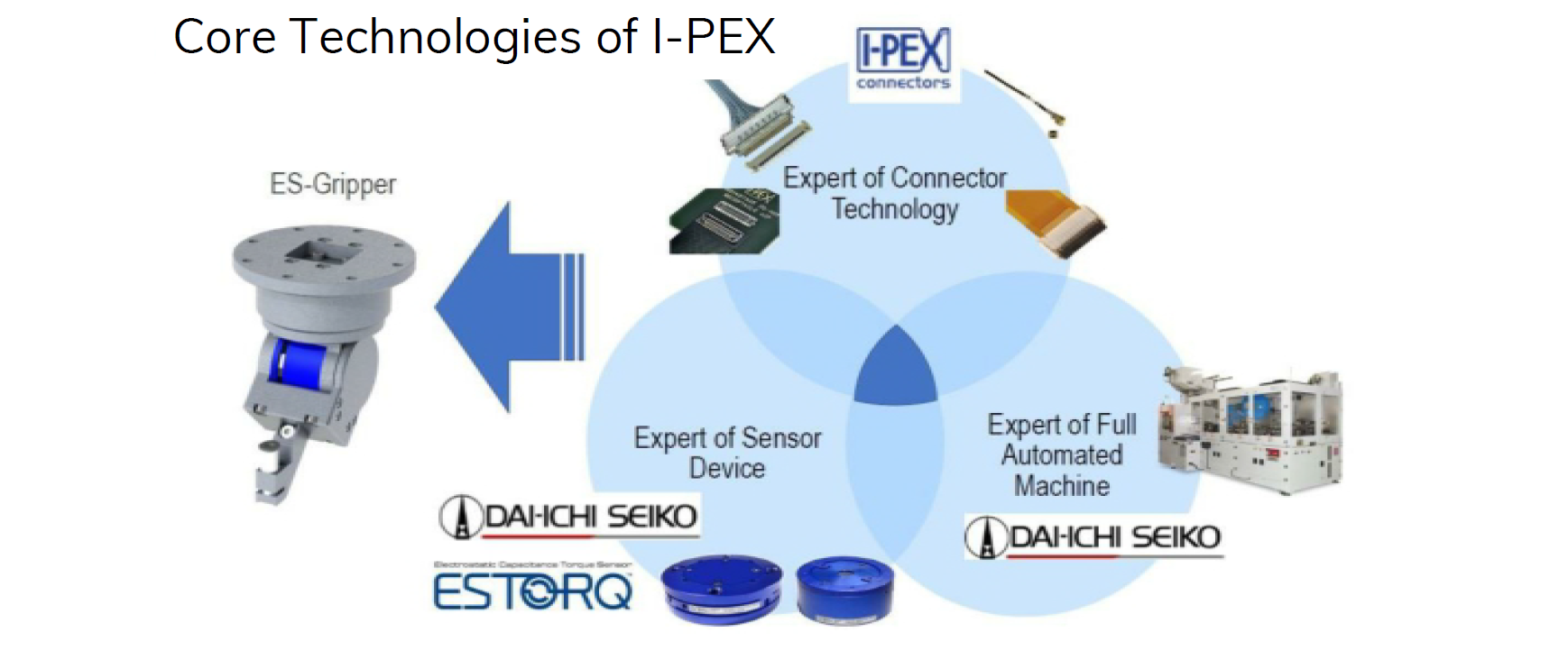 The I-PEX ESTORQ® Sensor's torque sensor technology was incorporated into the ES-Gripper for the purpose of automatic insertion for connectors.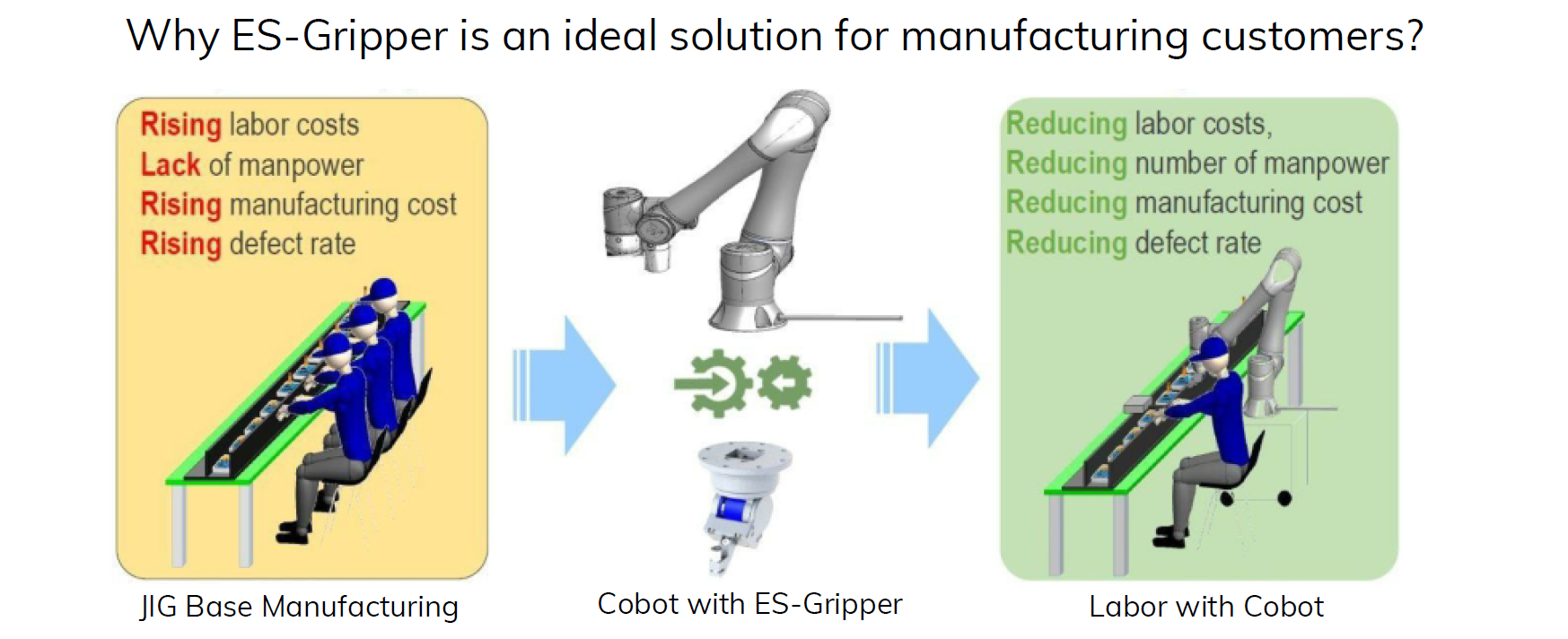 The ES-Gripper integrates a torque sensor (ESTORQ) for detecting connector insertion force and data recording as the tractability for big data/AI analysis, which helps  improve productivity and efficiency. The ES- Gripper can handle different types of connector series such as FPC/FFC connectors, wire-to-board, board-to-board, and any other connector types by using a customized attachment head design.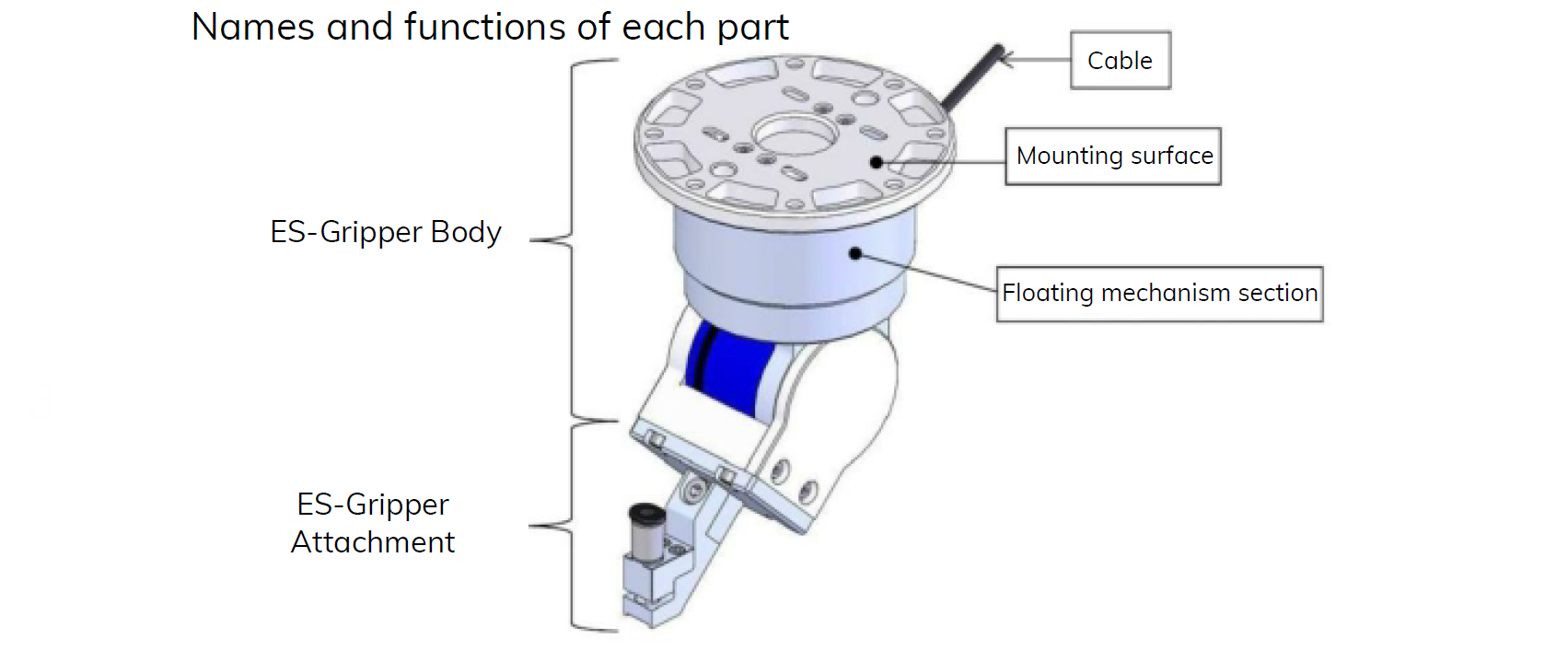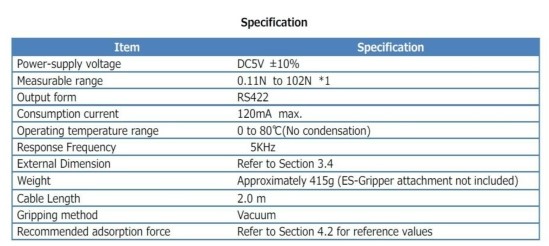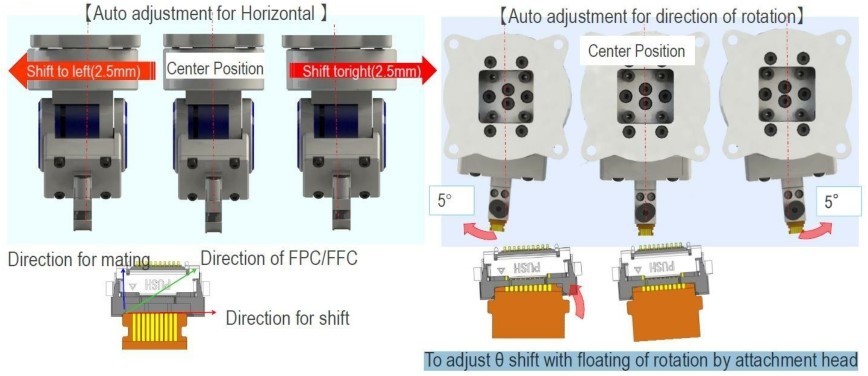 Check out these videos showing a collaborative and industrial robot that mates FPC to I-PEX Connectors.
Robotic Assembly for I-PEX Connectors / Panasonic Parallel Link Robot
Robotic Assembly for I-PEX Connectors / Yaskawa Collaborative Robot
ES-Gripper Demo for I-PEX Connectors
Contact us to learn more about the ES-Gripper solution for automatic insertion of connectors.