The I-PEX ESTORQ® is a torque sensor that can easily be incorporated into any device or application. 
ESTORQ® is Easy to Incorporate
---
Achieves compactness and weight reduction by the electrostatic capacity method

It is possible to incorporate a *built-in microcomputer into the sensor.
*Built-in microcomputer is available from Φ70×H24mm model 

No External Amplifier Required
It is easy to use because it does not require an external amplifier to correct the torque value.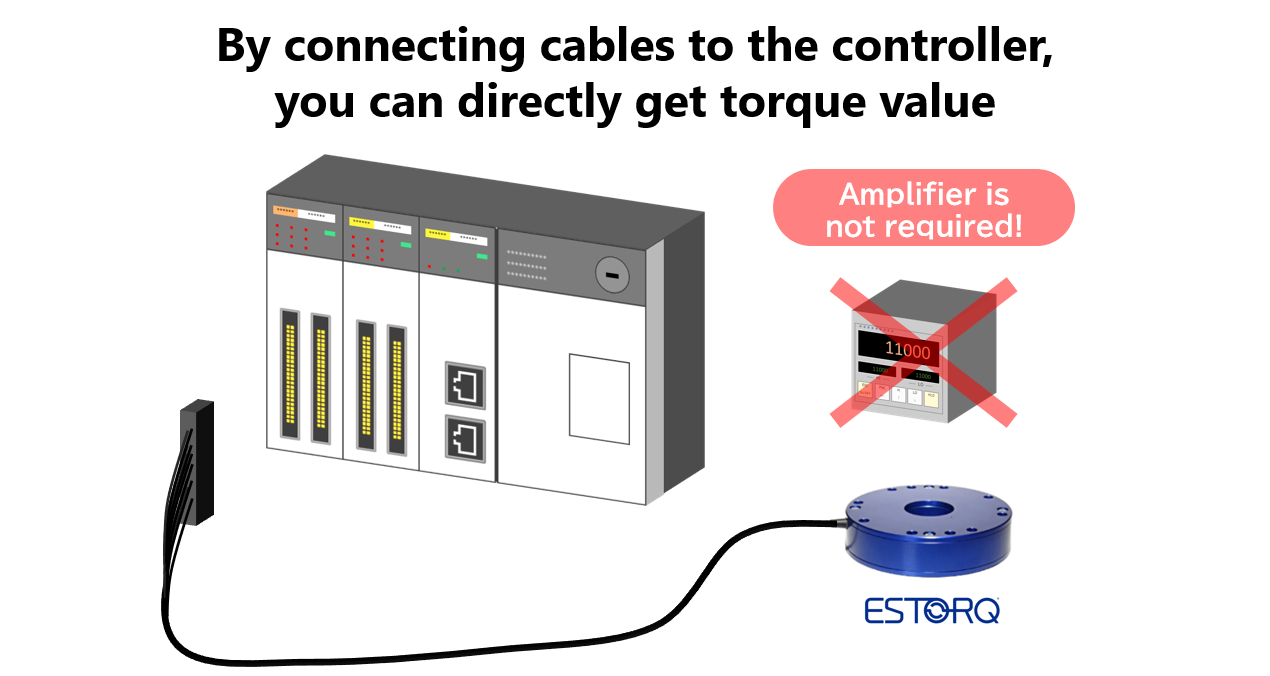 Application Examples
---
The ESTORQ® sensor can be incorporated into various manufacturing equipment and machines, as well as various applications. By incorporating ESTORQ® in parts closer to the drive part of each device, such as joints and links, it enables detection of minor torque value that cannot be detected by the electrical current value of the motors or actuators. Below is video of an electric hand equipped with ESTORQ®.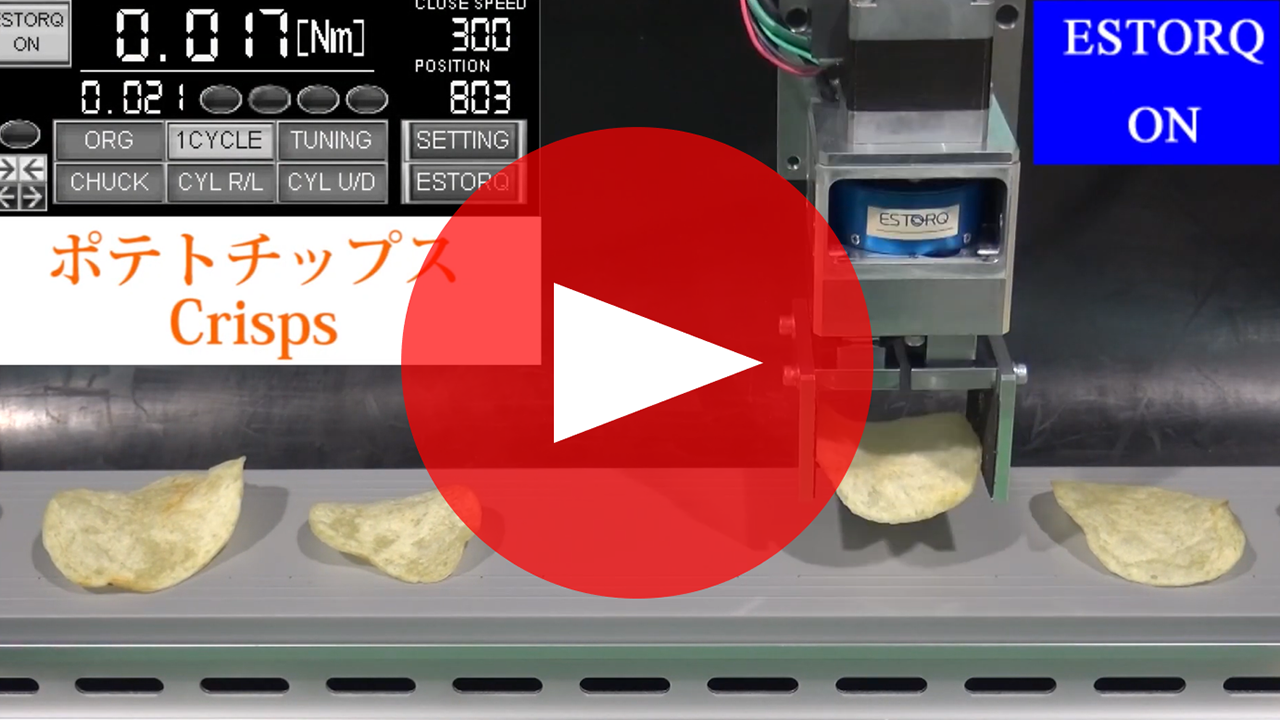 Demonstration video of electric hand equipped with ESTORQ®- crisps ver.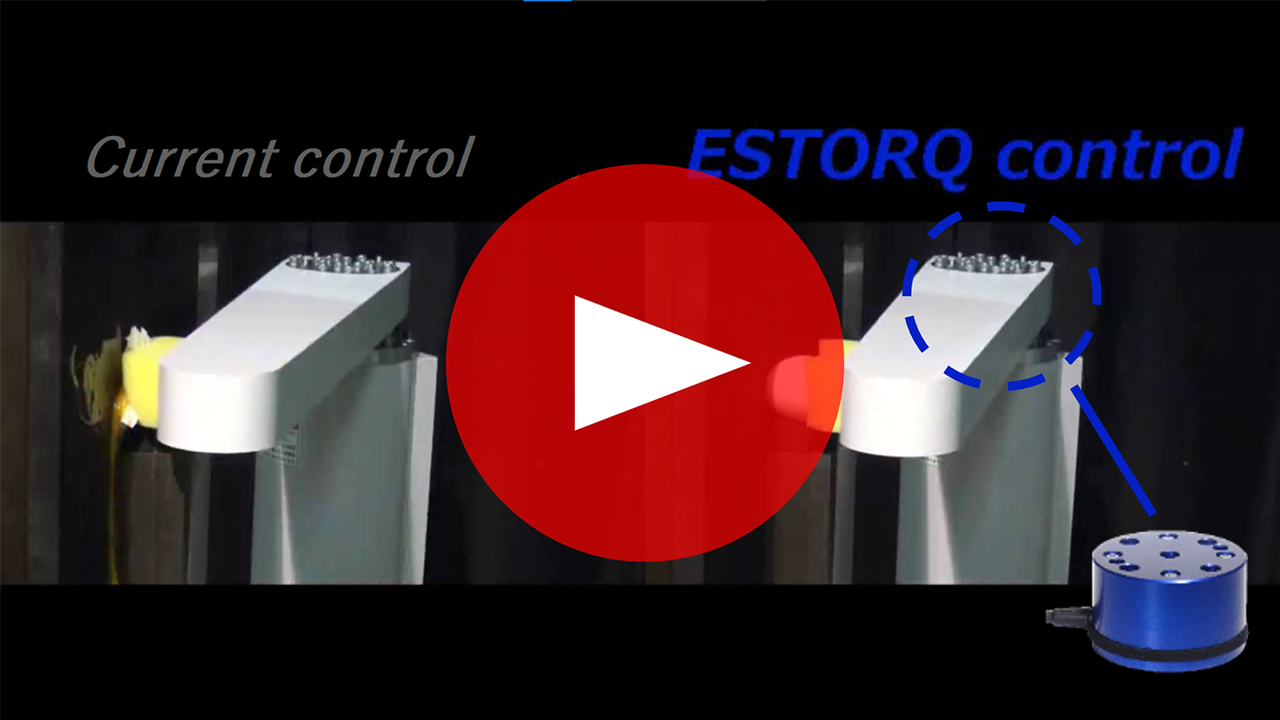 Demonstration video of electric hand equipped with ESTORQ®-eggs ver.
Tension control for winders, etc.

 

 

Training equipment load measurement

 

Pressing control

 

Power assist control

 

Screw tightening device

 

Cap tightening device

 
Technology to Ensure Safety and Quality of Products
---
We provide high product quality through analysis technology, mass production equipment, production technology for jigs, etc., including digital production control.
Supports various calibrations, accuracy inspections, and characteristic confirmations
Digital management using QR code achieves material management, prevention of erroneous input, and optimum production
Quality stabilization and stable supply utilizing flexible production by in-house mass production of equipment, as well as equipment production at partner companies
Analysis technology to control the deformation of the micro-level housing and support for a wide variety of products
Product specifications
---
Specifications

Remarks

Power supply

DC 5V

 

Rated Force

5,10N・m

50N・m

100N・m

150N・m

200N・m

250N・m

300N・m

500N・m

~2,000N・m

Measurement Range 

Out Put Form

RS422/RS485/Analog voltage

 

Interface

USB/Connector/Loose Wires

 

Consumption Current 

120mA

Peak value

Operating Temp. Limit 

0~80℃

No Condensation

Nonlinearity 

Below 1.5%FS

 

Hysteresis 

Below 1.5%FS

 

Resolution

10bit

 

Frequency Response 

5kHz(RS422)/3kHz(RS485)

 

External Dimension

Φ40×H24mm

Φ60×H24mm

Φ100×H24mm

Φ130×H24mm

Φ150×H24mm

Φ240×H37mm

 

Product Weight

130/50g

350/130g

890/330g

1020/600g

1190/700g

9600/3600g

Steel/Aluminum

Protection Level 

IP65

 

Micro computer

Built in / External  *Built in Type is more than φ70×H24mm 

 
Above is standard Spec. Possible to customize it to customer's required spec.
Possible to provide Above 2000N・m. Please contact
Above  is tentative Specification and it maybe changed in future .
Inquiries 
---
In addition to the above assumed usage examples, we propose to incorporate torque sensors into various machine and equipment applications.
If you have any problems with minor torque measurement that cannot be detected by the motor electrical current value or having trouble with how you install the torque sensor, please feel free to contact us.