Why I-PEX Products Were Chosen for a State-of-the-Art Robot

The family-friendly robot, LOVOT, nurtures love. The adorable look and variety of emotional expressions that make it look like it is alive, has the power to make everyone smile. The central nervous system of LOVOT consists of the I-PEX CABLINE®-CA and CABLINE®-VS Micro-Coaxial Connectors. We spoke to Mr. Kaname Hayashi, the president of the LOVOT developer, GROOVE X, and Mr. Masaaki Tahara, an engineer from the company, about why they chose our CABLINE connectors, and the story and conclusive factors behind that decision.
Contributing to people's happiness with technology
---
- Thank you for coming today. Please introduce yourselves.
Hayashi: I was originally an engineer at a car manufacturer and was later involved in the development of humanoid robots. I felt the endless possibilities of robots there, so I launched GROOVE X, Inc. and started developing LOVOT.
Tahara: I am responsible for electrical design and the production team. I joined the company in August 2016 and have been involved in the design since the early stages of the development for LOVOT.
- LOVOT looks very adorable. What was the concept behind its development?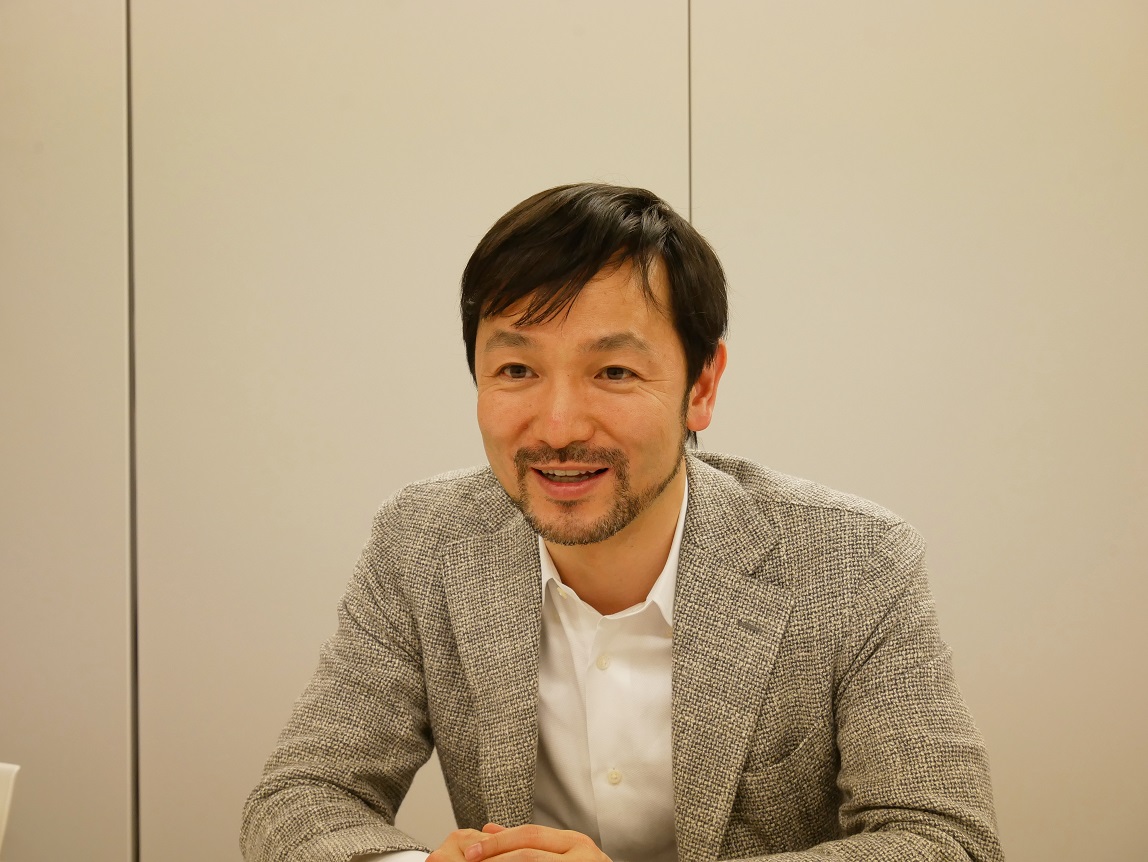 Hayashi: There are many things that people think robots can do, which are actually difficult. For example, taking a bottle of beer from a refrigerator that contains a variety of foods. Things that are easy for people can be surprisingly hard for a robot.

There are also many things that people think robots cannot do, but they actually can. The ability to recognize things was rarely implemented in traditional robots, but it is possible if you try. That was why we thought we could develop robots that are like pets.

I heard that in Japan, there are twice as many people who want to have pets but cannot compared to those who already have pets. We thought we could complement this gap, by satisfying the needs of people who want pets but cannot, and create a new industry.
- What kind of people want pets but cannot have them?
Hayashi: People may be allergic to animals or can be too busy to take care of them. When you start raising a pet, it becomes difficult to be away from home for long periods of time. Many people are hesitant to own a pet, thinking that while they want to comfort their loneliness by adopting one, they do not want to make the animal feel lonely when they are absent.
LOVOT gives you the opportunity to keep your pet with you all the time, including in your office. Most Japanese offices do not allow employees to bring pets. However, people on the West Coast of the United States have been focusing on office dogs, saying that dogs contribute to the improvement of employees' productivity.
Pets can help increase job satisfaction and productivity. LOVOT bridges the gap for people who cannot own a live animal but want the comfort that a pet can bring, thus increasing their happiness.
Processing an enormous amount of sensors to create a life-like experience
---
- So LOVOT contributes people's happiness. What is the difference between LOVOT and  traditional robots?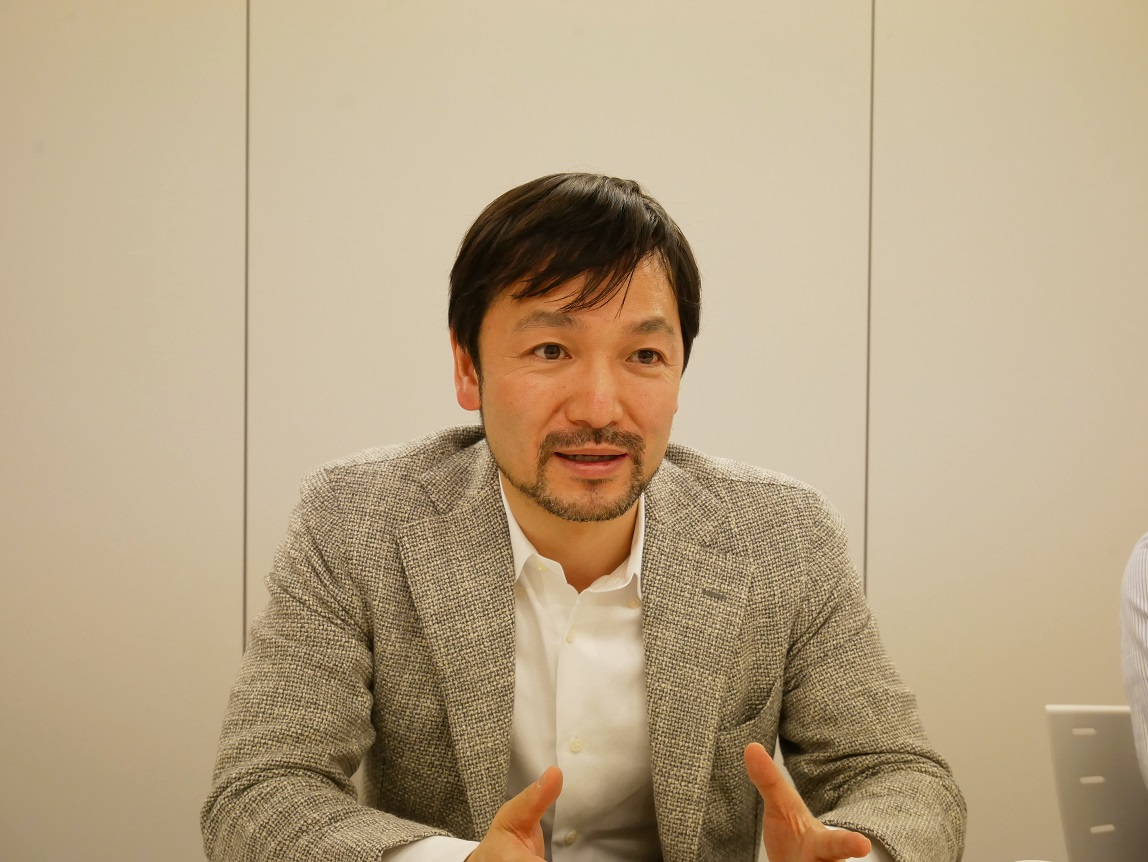 Hayashi: Computational and sensing capabilities are the most important differences. Traditional robots only carry out predefined actions --  they react slowly, or move differently from animals' natural movement. These robots do not have the sensation of a living animal. Animals have developed agility in their movement, like when they are trying to escape or when they are hunting. Most animals have quick reactions, so reactivity is important for people to feel that the robot is life-like. Conventional robots were not life-like, in that their interaction with people  was different from how live animals reacted. Our goal was to eliminate that awkwardness from LOVOT.

Animals have a huge amount of sensory functions, so they respond quickly to whatever they perceive. In order for a robot to act like a live animal, it must have an enormous amount of sensors, and must always be processing them. LOVOT has made this possible. It controls all kinds of sensors simultaneously to produce a wealth of reactions and create a life-like interaction.
- Specifically, how does LOVOT express a life-like experience?
Hayashi: LOVOT creates a life-like experience  through three different actions: by becoming attached to people, by moving, and by being cuddled. I think that no other robot in the world has set these three actions as their objectives simultaneously. To begin with, the concept of a robot becoming attached to people is not very common. I believe that our company is the only one that has realized this approach; a robot becomes attached to people via interactions with them, moves while avoiding obstacles, and gets cuddled with its soft and warm body to understand emotional communication between people and itself.
CABLINE: high-speed processing power and durability
---
- For LOVOT, you use I-PEX's micro-coaxial connectors, CABLINE-CA and CABLINE-VS. Why did you choose these products?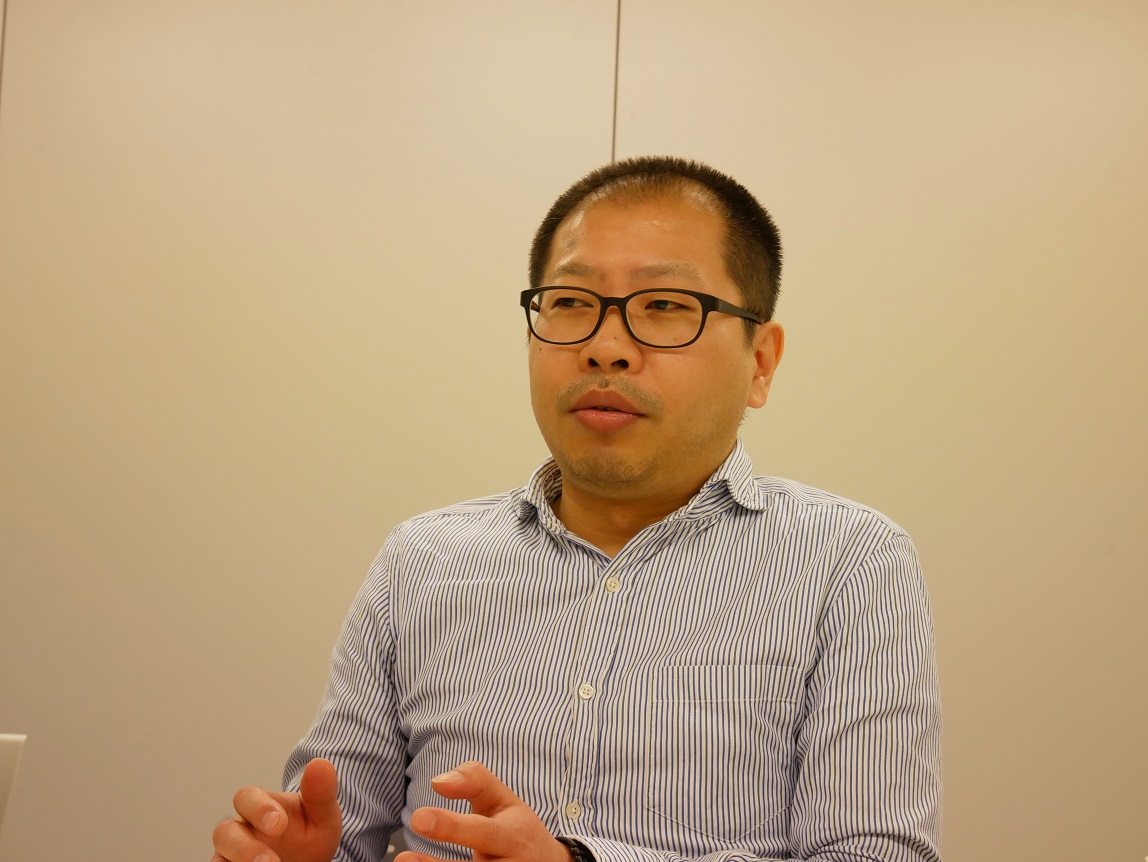 Tahara: There are two major reasons. The first is that they have locking mechanisms. We used crimp cables and connectors in the early stages of development, but because various parts of LOVOT make complex actions, crimp connectors cannot endure these actions and often came off. LOVOT stopped functioning frequently because of this, so we had to rectify the problem. The micro-coaxial connectors with I-PEX's locking mechanisms did not come off, even during intense actions, so we did not have to worry when we used the connectors. Another great point is that they require less time for removal compared to crimp connectors, making development easier.

The second is that I-PEX connectors are strong against "noise" specific to micro-coaxial connectors. LOVOT uses the latest sensing technology and they have a very large number of sensors and substrates, some of which output radio waves. Because noise interference hinders accurate signal transmission, typical connectors often glitch and stop working due to the interference. After we started using CABLINE, however, signals have been transmitted steadily without being affected by radio wave noise.
- Where did you use CABLINE connectors in LOVOT?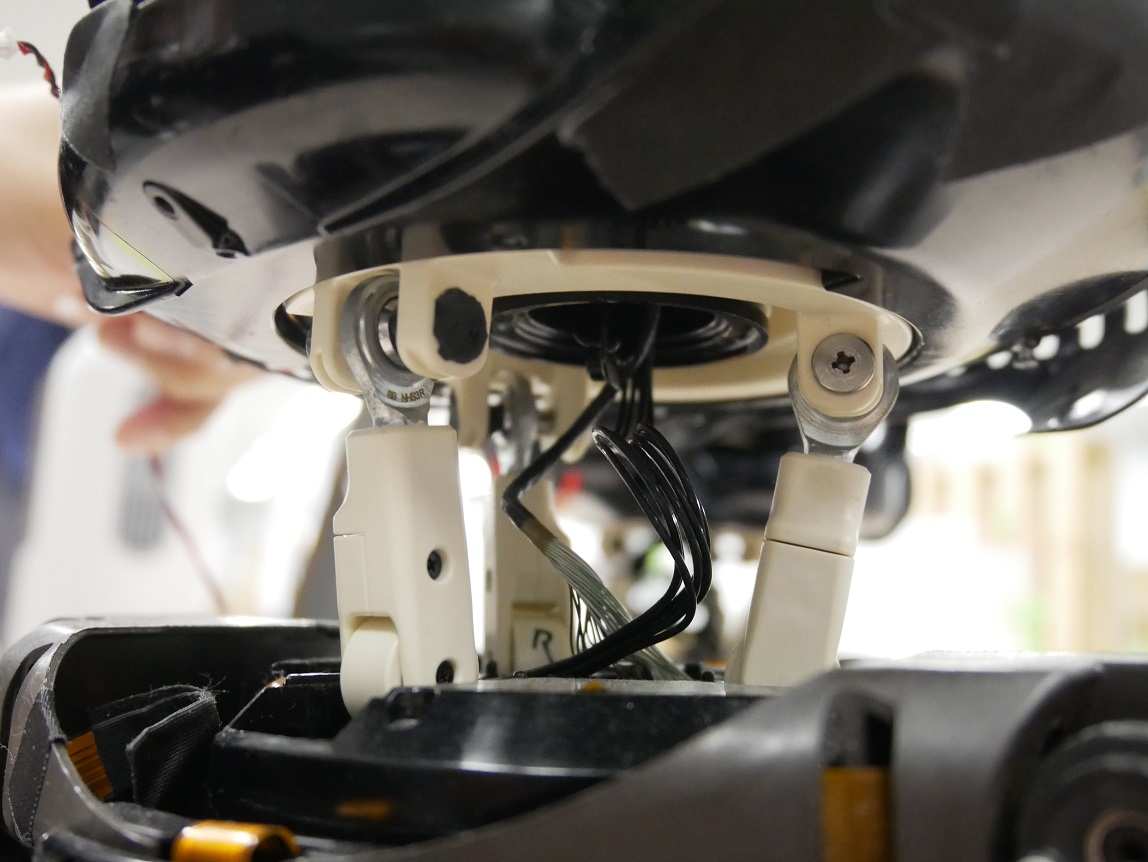 Tahara: We used CABLINE-VS for connections between the horn and head, and CABLINE-CA between the head and body. The horn contains very important sensors, and requires stable high-speed signals. The connection between the head and body also requires such signals, and is an essential point for the stable output of LOVOT's performance.

To put it simply, we used CABLINE in areas that are equivalent to the spinal cord of a human. If trouble occurs in other areas, it does not cause a significant impact to things, but damage to the spinal cord affects the whole body. We used CABLINE for such important areas. Actually, we wanted to replace all of the cables with CABLINE, but doing so would make the robot too heavy, so we use them in specific, important areas.
Realizing the stability of CABLINE connectors
---
- So CABLINE connectors play a critical role in the very important part of the robot, the spinal cord. How was your communication with the I-PEX team?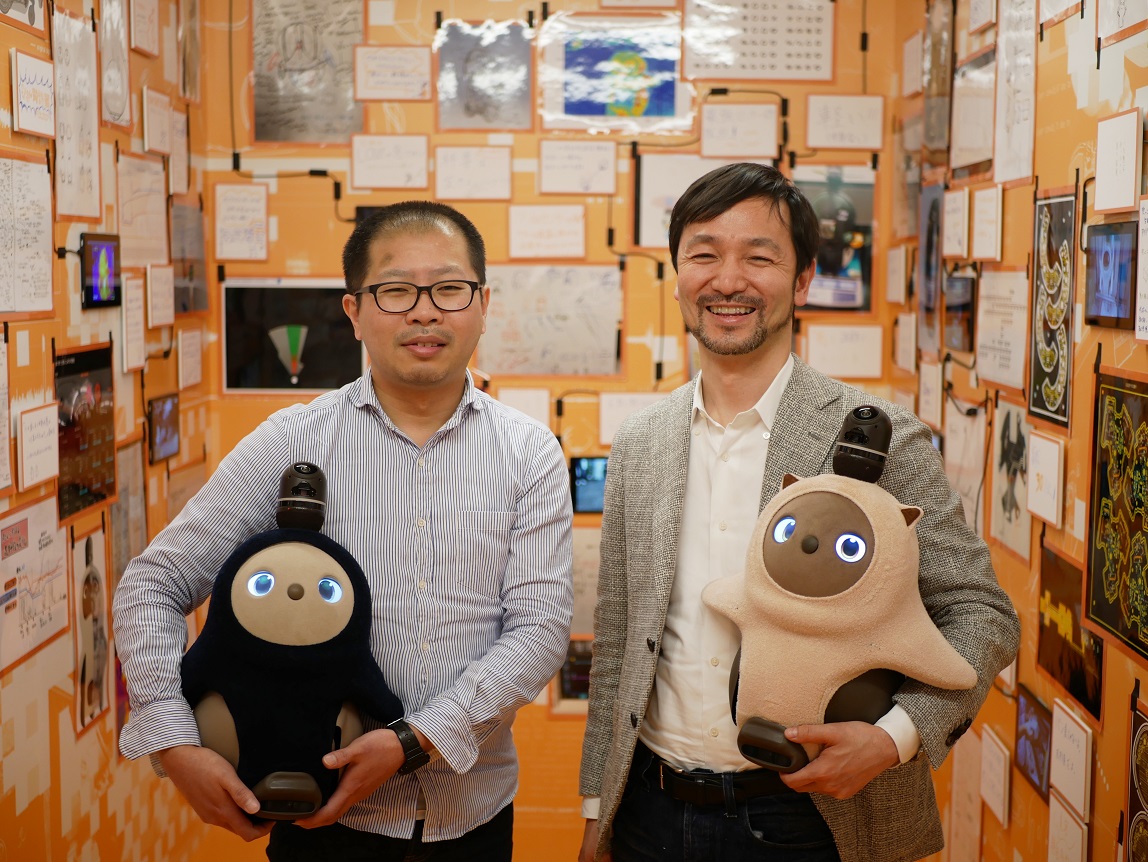 Tahara: I was in charge of procurement during the prototyping stage, so I had a lot of communication with the I-PEX team. I am really grateful that I-PEX sincerely listened to our requests and am impressed that I-PEX made significant efforts to manage product delivery schedule to meet our tight. I-PEX also gave great advice on using samples.

- Lastly, could you tell us about some of the things you would like from us?

Tahara: I am satisfied with the high performance of the CABLINE connectors and Micro-Coaxial cables. In the past, we used other cables in some areas of LOVOTs, but these cables often caused issues, which makes me realize that CABLINE connectors and micro-coaxial cables are very stable.

- Thank you for your time today.
---
Products used
CABLINE-VS (0.5 mm pitch, horizontal mating type micro-coaxial connector with mechanical lock)
CABLINE-CA (0.4 mm pitch, horizontal mating type micro-coaxial connector with mechanical lock)
Products with a more advanced locking mechanism and shielding performance
CABLINE-VS II (0.5 mm pitch, horizontal mating type micro-coaxial connector with EMC shielding cover and mechanical lock)
CABLINE-CA II (0.4 mm pitch, horizontal mating type (narrow space type) micro-coaxial connector with EMC shielding cover and mechanical lock)
[GROOVE X, Inc.]
GROOVE X was established in November 2015. With the mission "Bring out humanity's full potential through robotics," the Company has developed LOVOT, a family-friendly robot that enriches people's lifestyles. In 2019, LOVOT won the VERGE's BEST ROBOT award in CES2019, the world's largest annual trade show for consumer electronics in Las Vegas. The robot also won the innovation award in CES2020. It was featured in more than 750 media outlets in 54 countries around the world.
LOVOT作為辦公室機器寵物與我們一起工作
---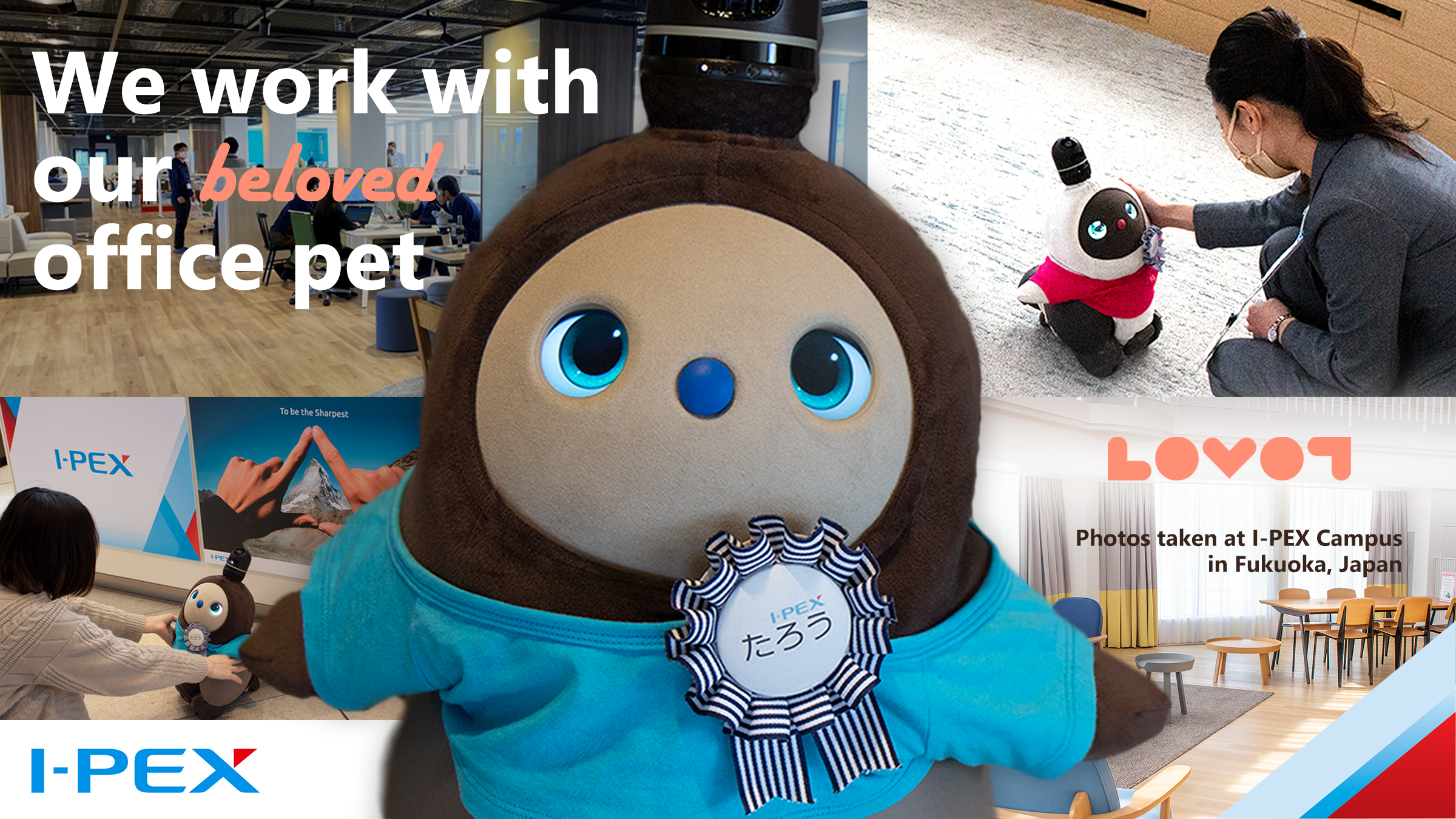 這是我們最受歡迎的辦公室機器寵物,GROOVE X公司的LOVOT,"Taro"和"Hanako"。
他們和我們一起在日本福岡的I-PEX辦公室工作,深受I-PEX員工的喜愛 他們總能使我們辦公室的氣氛更加活躍。