I-PEX is Partnering with SnapEDA on Connector Models (2020/11/1)
I-PEX has partnered with SnapEDA to create and provide pre-built digital CAD models for printed circuit board (PCB) footprint drawings and symbols.  These models are now available for free download, both on SnapEDA's website and I-PEX.com product pages (click on "Symbols & Footprints" in the "Downloads" section on I-PEX website product pages).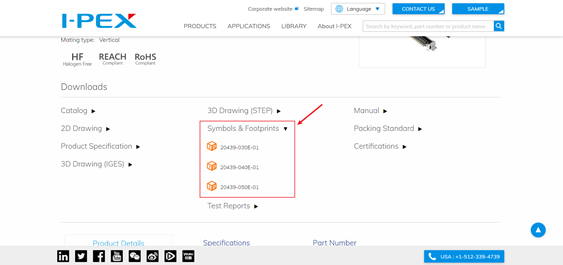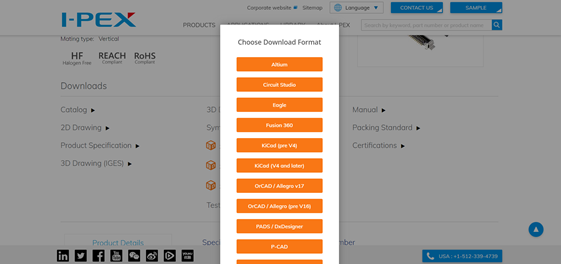 Product design engineers have traditionally had to spend a lot of time creating digital models of individual components on their circuit boards. With this partnership, engineers can easily download these models for free, in a wide variety of formats, including Altium, Circuit Studio, Eagle, KiCad, OrCAD, PADS, P-CAD, PCB123, etc.  These models will help to accelerate the design process for the PC board engineers, making the entire development process more efficient.
Learn more about SnapEDA: YouTube Videos