Unique Spring Contact Improved Strength of the Eye of the Needle: ISFIT®

Solderless press-fit type connectors are commonly used in the PCB based assembly process. Whereas conventional connectors are soldered directly on the board, press-fit connectors can be mounted using a simple press-fit method, which simplifies the process. This reduces manufacturing costs by eliminating the solder mounting process.
However, the press-fit method could cause damage to the PCB and requires great press force for mounting. In order to solve these problems, I-PEX offers a completely new concept terminal: the  ISFIT®series.
ISFIT® Eliminates Damage to PCB
---
Our unique terminal design with the spring structure eliminates the damage to the PCB during the insertion process.
The conventional eye of the needle type terminal without the spring structure causes damage to the PCB
through-hole edge, as well as the inside wall.

(comparison: Through-hole edge)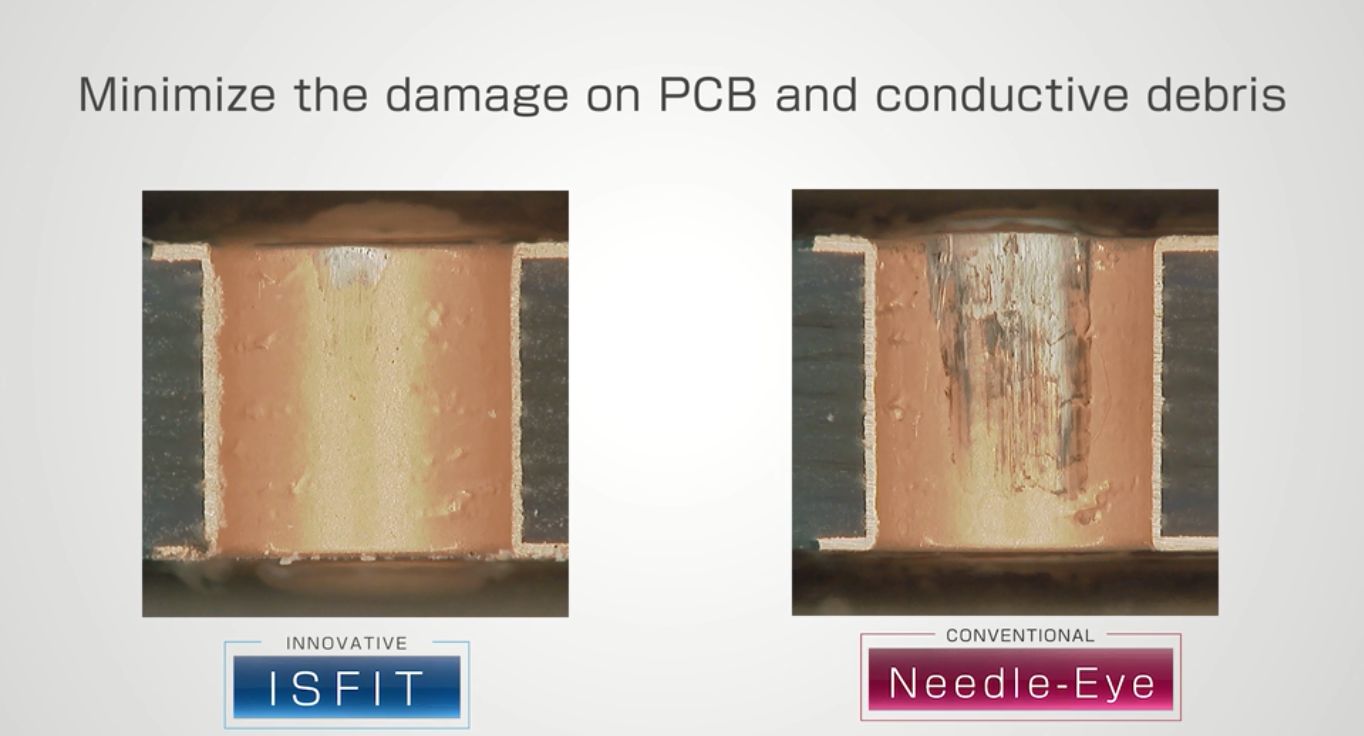 (comparison: Through-hole inside)
ISFIT® Requires Less Insertion Force
---
The ISFIT® spring structure terminals absorb the insertion force during the insertion process. It lessens the coefficient of friction compared to the eye of the needle version, keeping the insertion force lower from start to finish.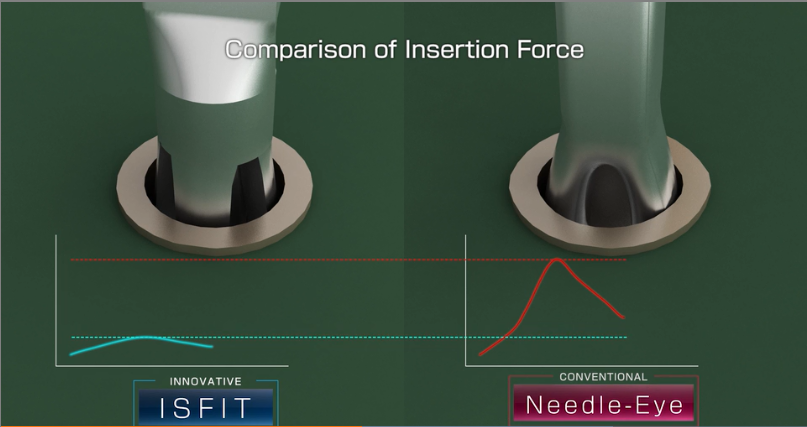 ISFIT® terminal lineup
---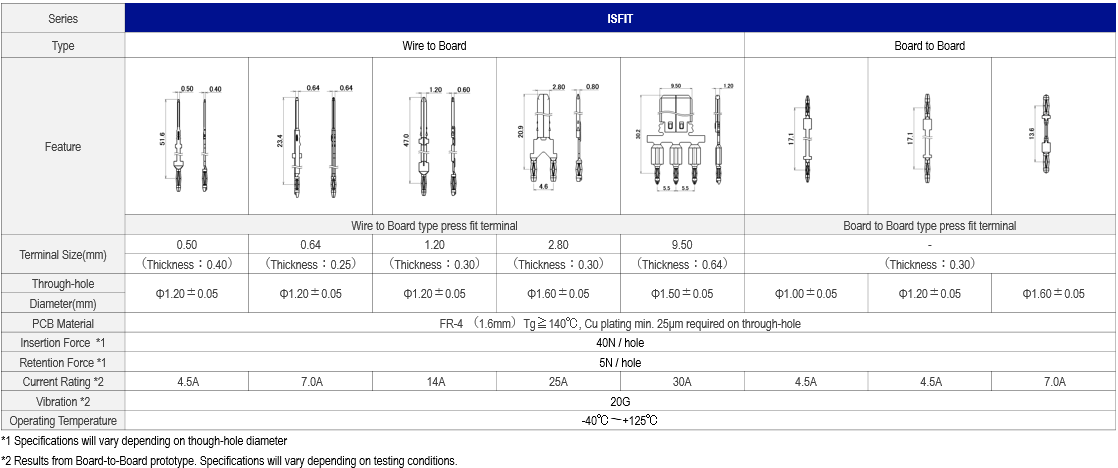 Learn more about the ISFIT® Solderless Compliant Pin Terminal / Press-Fit Connector Technology.
ISFIT® Solderless Compliant Pin Terminal Video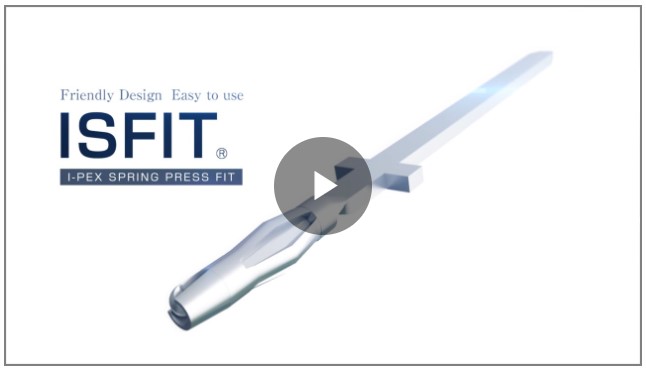 Connectors on demand
---
I-PEX offers customized connectors using the ISFIT® terminal upon request. Please contact us for details.